The 5 best Podcasts for you to improve your English
Podcasts are becoming more and more popular. Especially since the American podcast series Serial broke records on iTunes as the fastest podcast to reach 5 million downloads. But how can podcasts help you improve your English?
It may surprise you to know that there are many English language podcasts that are made specifically to help you improve your grammar, vocabulary, pronunciation and English language skills. The problem is, like most things on the internet, there are good ones and, well, not so good ones!
Last week I gave a presentation on podcasting at the British Council in Valencia, and I asked 24 teachers to vote on their favourite educational English teaching podcasts from a list of 15 podcasts that I'd chosen. The 15 podcasts that I'd selected were all podcasts that I'd discovered during the last 6 years of being involved in podcasting for English teaching.
So, now I have the results, and I'm going to share the 5 podcasts that received the most votes from the teachers.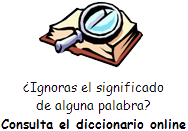 I asked the teachers to think about the following áreas when they voted:
· The content of the podcast: What are the students learning?
· Entertainment value: Is the podcast fun and entertaining to listen to?
· Production quality: Is the audio clear? Does it sound professional?
· Presentation: Is it well-planned and presented?
· Usability: Would the teaches use it with their students, or encourage their students to listen to it in their free time?
In reverse order of 5 to 1, here are the results and the British Council Teachers' choice. These podcasts are also available on iTunes:
5. Grammar Girl's Quick and Dirty Tips
This American English podcast from Mignon Fogarty is for high level students (C1, C2), native speakers and English teachers. I think it was so popular in our survey because it taught our teachers a few grammar points that they didn't know! If you like the English language, you'll love this podcast.
Luke is a teacher and stand-up comedian whose podcast is suitable for intermediate level students (B1 and above). Luke talks about a variety of things on his podcast, from phrasal verbs to British culture, grammar and funny situations he finds himself in. His podcasts are interesting, fresh, educational and have won the Macmillan Dictionary award for several years running.
This is an American English podcast that introduces language with a dialogue which is then analysed for grammar, vocabulary and common expressions. The podcasts are free, but there is a paid option if you want more detailed lessons.
2. British Council Elementary Podcasts
The British Council has a variety of English podcasts at several levels and for different interests. The Elementary podcasts (A2, B1) are presented in a series format and teach grammar and vocabulary in a British cultural context using dialogue. These podcast are an excellent self-study resource for lower level students. You can find all of the British Council podasts here.
1. Aprender Ingles con Reza y Craig
Now, I know what you're thinking! Could it be that the teachers were biased towards our mansioningles podcast Aprender Ingles con Reza y Craig? Possibly, but you will have to listen to all five podcasts on this list before you decide if you agree with them. You are the final judge!
In this podcast, for B1 level students and above, we help you with grammar, vocabulary, pronunciation and everyday expressions and situations in English.
Please let me know your opinion on all of these podcasts, and if you find any others that you think might be useful to students in our community, please send us an email to: mansionteachers@yahoo.es or leave a voice message with your comments at inglespodcast.com

*Consulta un PDF con la información y resumen de 100 libros en inglés
que puedes descargar en 1 único archivo.