Tom did play truant, and he had a very good time. He got back home barely in time to help Jim, the small coloured boy, saw next-day's wood before dinner. At least he was there in time to tell his adventures to Jim while Jim did three-quarters of the work.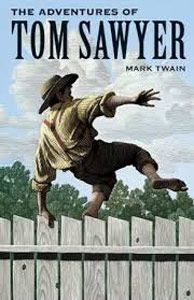 Tom's younger brother (or rather half-brother) Sid had already finished his part of the work (picking up wood). Sid he was a quiet boy, and didn't have any adventurous, troublesome ways.
While Tom was eating his dinner, and stealing sugar whenever he could, Aunt Polly asked him deep, clever questions. She wanted to trap him into admitting the things he'd done.
Like many other simple-hearted souls, it was her vanity to believe she was blessed with a talent for dark and mysterious diplomacy, and she loved to contemplate her methods as marvels of low cunning. She said:
"Tom, it was quite warm in school today, wasn't it?"
"Yes ma'am."
"Very warm, wasn't it?"
"Yes ma'am."
"Didn't you want to go swimming, Tom?"
A bit of a scare shot through Tom - a touch of uncomfortable suspicion. He looked at Aunt Polly's face, but it told him nothing. So he said:
"No ma'am - well, not very much."
The old lady reached out her hand and felt Tom's shirt, and said:
"But you aren't too warm now, though." It flattered her to reflect that she had discovered that the shirt was dry without anybody knowing that that was what she had in her mind. But nevertheless, Tom knew
What was happening, now:
"Some of us pumped water on our heads - mine's a bit wet still. Can you see?"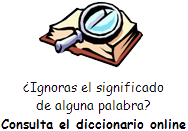 Aunt Polly was annoyed to think she had overlooked that bit of circumstantial evidence, and missed a trick. Then she had a new inspiration:
"Tom, you didn't have to undo your shirt collar where I sewed it, to pump water on your head, did you? Unbutton your jacket!"
The trouble vanished out of Tom's face. He opened his jacket. His shirt collar was securely sewed.
"Bother! Well, you don't surprise me. I was sure you'd played truant and been swimming. But I forgive you, Tom. THIS time."
She was half sorry her judgement had been wrong, and half glad that Tom had fallen into obedient conduct for once.
But Sidney said:
"Well, I thought you would've sown his collar with white thread, but it's black."
"Why, I did sew it with white! Tom!"
But Tom did not wait for the rest. As he went out at the door he said:
"Siddy, I'll get you for that!"
In a safe place Tom examined the two large needles with thread which were stuck in the lapels of his jacket - one needle carried white thread and the other black. He said:
"She'd never have noticed if it hadn't been for Sid. Damn it! Sometimes she sews it with white, and sometimes she sews it with black. I wish she'd stick to one or the other – I can't keep up with it. But I promise I'll get Sid for that. I'll teach him!"
...to be continued!
* The text has been adapted from the Adventures of Tom Sawyer
by Mark Twain



Download the original book for free

*Consulta un PDF con la información y resumen de 100 libros en inglés
que puedes descargar en 1 único archivo.