How to improve your speaking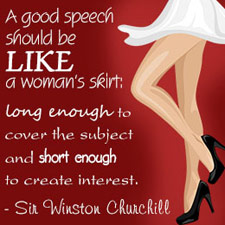 Many students often ask us how they can improve their speaking. The obvious answers are to go to an English-speaking country, find English-speakers in your area and attend English clases at a good academy. You can also look for language exchanges and English pub quizzes and similar activities in pubs and bars where you live.
Another solution, which you may not have considered, is to organize an English speaking group yourself. You could ask your company to start English lessons or, if you're not working at the moment, get together with your friends and classmates in your spare time.
If you're working in an office, your company probably has a training budget. If they say they can't afford it, you can organise a group of people to get together once or twice a week at lunch time or after work and practice English.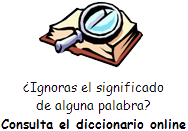 If you don't know what to speak about, just make a list of topics and discuss one each week. Do a Google search for "discussion topics" to find a list of websites which will give you some ideas.
Meet for an hour or two once a week and make a rule to speak only English for this time. You'll be surprised how quickly you will improve. Make sure you help your friends and colleagues by correcting their English and ask them to correct you.
It's also a good idea to record your discussions on a voice recorder, video camcorder or mobile phone. Then you can play it back to analyse your mistakes and see how you sound.
There is no fast and easy solution. You have to be pro-active and motivated to improve your speaking. However, once you start, you'll be surprised how quickly your speaking will improve.

*Consulta un PDF con la información y resumen de 100 libros en inglés
que puedes descargar en 1 único archivo.