When Tom arrived at the little isolated schoolhouse, he walked in quickly, giving the impression that he had come as fast as he could.
He hung his hat on a peg and threw himself into his seat with businesslike enthusiasm. The teacher, sitting high up on his large arm-chair, was sleeping. The interruption disturbed him.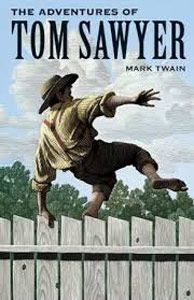 "Thomas Sawyer!"
Tom knew that when his name was pronounced in full, it meant trouble.
"Sir!"
"Come up here. Now, why are you late again, as usual?"
Tom was about to lie, when he saw two long tails of yellow hair hanging down a back that he recognized with a feeling of love. It was THE ONLY VACANT PLACE on the girls' side of the schoolhouse. He instantly said:
"I STOPPED TO TALK WITH HUCKLEBERRY FINN!"
The master's pulse stood still, and he stared helplessly. The buzz of study stopped. The pupils wondered if this silly boy had lost his mind. The master said:
"You……you did what?"
"Stopped to talk with Huckleberry Finn."
There was no mistaking the words.
"Thomas Sawyer, this is the most amazing confession I have ever listened to. You will pay for this offence. Take off your jacket."
The teacher's arm came down on Tom until it was tired and the number of hits gradually decreased. Then came the order:
"Now, sir, go and sit with the girls! And let this be a warning to you."
The laughter that spread around the room appeared to embarrass Tom, but in reality that result was caused more by his complete admiration of the unknown girl and the frightening pleasure that this piece of good luck promised.
He sat down on the end of the bench and the girl moved herself away from him with a toss of her head.
Nudges and winks and whispers ran around the room, but Tom sat still, with his arms on the long, low desk in front of him, and seemed to study his book.
Eventually, attention moved away from Tom, and familiar classroom sounds filled the air once more.
Soon the boy began to look over at the girl. She noticed it, "made a mouth" at him and showed him the back of her head for the space of a minute.
When she cautiously turned around again, a peach was in front of her. She pushed it away. Tom gently put it back. She pushed it away again, but with less animosity.
Tom patiently returned it to its place. Then she let it remain. Tom wrote quickly in his book, "Please take it. I've got more."
The girl looked at the words, but made no sign. Now the boy began to draw something, hiding his work with his left hand. For a time the girl refused to notice, but her human curiosity soon got the better of her.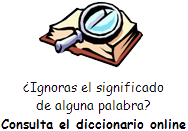 The boy continued working. The girl made a sort of noncommittal attempt to see, but the boy did not show that he was aware of it.
At last she gave in and hesitatingly whispered: "Let me see it."
Tom partly uncovered a bad cartoon of a house with a corkscrew of smoke coming from the chimney. Then the girl's interest began to focus itself on the work and she forgot everything else.
When it was finished, she looked for a moment, then whispered: "It's nice, make a man."
The artist put a man in the front garden, that looked like an oil rig. He could have stepped over the house, but the girl was not critical. She was satisfied with the monster, and whispered:
"It's a beautiful man. Now make me coming along."
Tom drew a matchstick figure with a moon-shaped head and put a fan in its fingers. The girl said: "It's ever so nice, I wish I could draw."
"It's easy," whispered Tom, "I'll teach you."
"Oh, will you? When?"
"At noon. Do you go home to dinner?"
"I'll stay if you will."
"Good! that's a deal. What's your name?"
"Becky Thatcher. What's yours? Oh, I know. It's Thomas Sawyer."
"That's the name they call me by. I'm Tom when I'm good. You call me Tom, will you?"
"Yes."
Now Tom began to write something on the paper, hiding the words from the girl. But she was not shy this time. She begged to see. Tom said: "Oh, it's nothing really."
"Yes it is."
"No it's not. You don't want to see."
"Yes I do, indeed I do. Please let me."
"You'll tell."
"No I won't. I promise. Honestly I won't"
"You won't tell anybody at all? Ever, as long as you live?"
"No, I won't ever tell ANYbody. Now let me see."
"Oh, YOU don't want to see!"
"If you behave like that, I WILL see." And she put her small hand upon his and a little fight followed. Tom pretending to resist but letting his hand move slowly until these words were revealed:
"I LOVE YOU."
"Oh, you bad thing!" And she hit his hand, but blushed and looked pleased, nevertheless.
Suddenly, the boy felt a slow, fateful grip closing on his ear, and a steady lifting motion. He was pulled across the room in this position and placed in his own seat, under a wave of laughter from the whole class.
Then the teacher stood over him during a few awful moments, and finally moved away to his huge chair without saying a word.
But although Tom's ear hurt, his heart was happy.
As the class quieted down Tom made an honest effort to study, but the feelings inside him was too great.
Later, he took his place in the reading class and made a mess of it. Then in the geography class and turned lakes into mountains, mountains into rivers, and rivers into continents, until chaos was back again.
Then in the spelling class, and got fooled by a succession of baby words. Eventually, he had to give up the medal which he had worn with such pride for months.
...
to be continued!
* The text has been adapted from the Adventures of Tom Sawyer
by Mark Twain



Download the original book for free


*Consulta un PDF con la información y resumen de 100 libros en inglés
que puedes descargar en 1 único archivo.