The Bristol Zoo Parking Attendant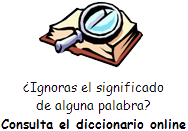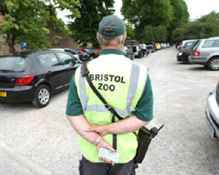 Outside the Bristol Zoo, in the UK, there's a car park for 150 cars and 8 coaches, or buses.
It was looked after by a very nice and pleasant car park attendant who carried a ticket machine and charged cars £1 (about $1.40) and coaches £5 (about $7). This car park attendant worked there continually for 25 years. Then, one day, he just didn't
turn up
for work.
"Oh well", said Bristol Zoo management – "we'd better phone up the City Council and get them to send a new car park attendant…"
The City Council said, "Err … no. That car park is your responsibility, not ours."
"Err … no", said Bristol Zoo Management, "the attendant was employed by the City Council, wasn't he?"
"Err … NO!" insisted the Council, "we know nothing about a Council employee working at the zoo."
Somewhere on the coast of Spain, sitting in his expensive villa and gazing at the view and his beautiful blue swimming pool, is a
bloke
who had been taking the parking fees, estimated at £400 (about $560) per day at Bristol Zoo for the last 25 years. Assuming he worked 7 days a week, this amounts to just over £3.6 million ($7 million)! And no one even knows his name.

*Consulta un PDF con la información y resumen de 100 libros en inglés
que puedes descargar en 1 único archivo.