They came back to camp wonderfully refreshed, happy and hungry and they soon had the campfire burning again. Huck found a spring of clear cold water close by, and the boys made cups of leaf-flavoured tea that they decided would be a good enough substitute for coffee.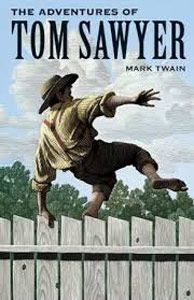 While Joe was slicing bacon for breakfast, Tom and Huck asked him to hold on a minute. They arrived at a promising place in the river-bank and stopped.
Almost immediately they had a reward. Joe had not had time to get impatient before they were back again with some great-looking fish, enough to feed a large family.
They fried the fish with the bacon, and were astonished because no fish had ever seemed so delicious before.
They did not know that the quicker a fresh-water fish is on the fire after it is caught the better it tastes. They also thought about how sleeping in the open air, exercising and bathing makes people really hungry.
They lay around in the shade, after breakfast, while Huck had a smoke, and then went off through the woods on an exploring expedition.
They trekked along happily, over parts of trees and through bushes and branches. Now and then they came across lovely sections of grass which were decorated with flowers.
They found lots of things to be delighted with, but nothing to be astonished at. They discovered that the island was about four kilometres long and a half a kilometer wide, and that the beach it lay closest to was only separated from it by a narrow channel less than two hundred metres wide.
They took a swim about every hour, so it was about mid-afternoon when they got back to camp. They were too hungry to stop to fish, but they ate well on cold ham, and then threw themselves down in the shade to talk.
But the talk soon began to slow down, and then died. The stillness, the solemnity that existed in the forest, and the sense of loneliness, began to affect the spirits of the boys. They became deep in thought.
They eventually realized that they were very homesick.
Even Finn the Red-Handed was dreaming of his poor and basic home. But they were all ashamed of their weakness, and none was brave enough to speak his thought.
For some time, now, the boys had been conscious of a strange sound in the distance, just like when you are vaguely aware of the ticking of a clock which you take no notice of.
But now this mysterious sound became more noticeable. The boys suddenly looked at each other, and then they started to listen very carefully.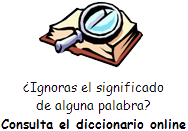 There was a long silence, profound and unbroken, then a deep boom came floating down out of the distance.
"What is it?" asked Joe, under his breath.
"I wonder," said Tom in a whisper.
"'it isn't thunder," said Huckleberry, "because thunder……."
"Listen!" said Tom. "Listen. Don't talk."
They waited for a long time, and then the same muffled boom interrupted the silence.
"Let's go and see."
...
to be continued!
* The text has been adapted from the Adventures of Tom Sawyer
by Mark Twain



Download the original book for free


*Consulta un PDF con la información y resumen de 100 libros en inglés
que puedes descargar en 1 único archivo.