a)
His love life also 1) , none more so then when he married ex-model Samantha Pry. She encouraged him to 2) business and together they launched the fashion chain 'Hearts'. It was not the success they had hoped for and while 3) in the first year, sales fell drastically and the business 4) two years later.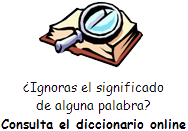 b)
James trained hard, often missing school for extra practice sessions. The hard
work paid off and, at the age of 19, he was offered a contract with his home team
Scarborough United. "It was the happiest moment of my life; I was 5) ",
remembers James. He soon became Captain and 6) in the game that
won them the League cup.
c)
Don James is now a household name. But in his own home, growing up,
becoming a successful footballer was just a dream. His mother wanted him to go to university, get a degree, and stop 7) . His father wanted him to follow his dreams and believed his son would one day be successful.
d)
Not a man to be easily defeated, however, he spent his last £200 at the casino and 8) at the card table. A millionaire for the second time, "and a much wiser man" he adds, he bought his beloved Scarborough football team and is now slowly bringing them back to the top of the league table.
e)
The failed business venture took its toil on their marriage and bouts of depression finally caused him to retire from the game and spend too much time with drink and drugs. Investments made whilst trading as 'Hearts' were declared illegal and James was 9) . He continues to insist on his innocence. Guilty or not, his previously healthy bank balance was now 10) .

*Consulta un PDF con la información y resumen de 100 libros en inglés
que puedes descargar en 1 único archivo.