Huck sat down again, and waited an hour. Then he got lonely and went to find his friends.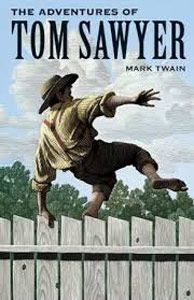 They were wide apart among the trees, both very pale, both fast asleep. But something told him that if they had had any trouble they had got rid of it.
They were not very talkative at dinner that night. When Huck prepared his pipe after the meal and was going to prepare theirs, they said no, they were not feeling very well. Something they ate at dinner had disagreed with them.
About midnight Joe woke up and called the boys. There was a depressing atmosphere in the air that seemed to predict something bad was going to happen. The boys moved close together in front of the friendly companionship of the fire, though the dull dead heat of the breathless atmosphere was stifling.
They sat still, waiting. The oppressive silence continued. Beyond the light of the fire everything was swallowed up in the blackness of darkness.
Soon there was a glowing light that showed trees and bushes for a moment and then it vanished.
Then, another came, a little stronger. Then another. Then a faint moan came sighing through the branches of the forest and the boys felt a short breath on their faces, and shivered with the idea that the Spirit of the Night had gone by.
There was a pause. Now a weird flash turned night into day and showed every little blade of grass around their feet. And it showed three white, scared faces, too. A deep rumble of thunder went rolling and tumbling down from the sky and lost itself in the distance.
A cold air passed by, moving all the leaves and blowing the ashes around the fire. Another angry flash of light lit up the forest and an instant crash followed that seemed to push the top of the trees right over the boys' heads.
They clung together in terror. In the heavy darkness that followed a few big rain-drops fell on the leaves.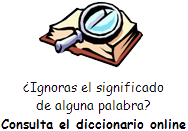 "Quick! boys, run for the tent!" shouted Tom.
They jumped up, falling over roots and rocks in the dark.
A furious blast roared through the trees. One blinding flash came after another, followed by deafening thunder. And now heavy rain poured down and the rising hurricane blew it in sheets along the ground.
The boys shouted out to each other, but the roaring wind and the booming thunder-blasts drowned their voices completely.
However, one by one they took shelter under the tent, cold, scared, and totally wet. But to have company in misery seemed something to be grateful for.
...
to be continued!
* The text has been adapted from the Adventures of Tom Sawyer
by Mark Twain



Download the original book for free


*Consulta un PDF con la información y resumen de 100 libros en inglés
que puedes descargar en 1 único archivo.