One of the most common questions we get from students on
our Facebook page
is "How can I practise and improve my speaking?"
If you don't have English speaking friends, or the money to take a trip to the UK 2 or 3 times a year, this is definitely a problem.
During the last few years, many language exchange websites have
sprung up
offering you the opportunity of practising your English free online.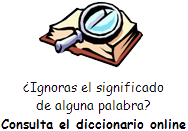 This sounds great, right? You can improve your English free by talking to other language learners and native speakers.
We tried and tested 14 of these websites and below is a list of the best ones we found.
Please let us know what you think of these services if you try them. Send your comments to mansionteachers@yahoo.es or @mansiontwit on Twitter.
1.
Italki
Italki is an excellent site which offers paid lessons by professional teachers, speaking practice with a native English speaker (not usually an English teacher) and language exchange.
Italki uses Skype and has a large community of over a million users and over a thousand teachers. Can your local language school offer that?
Italki's been around for a long time, and we definitely recomend giving it a try.
7.
Speaky
Speaky is free but you need to give your email address or sign up with Facebook or Google+.
It has a matchmaking algorithm which means you can find people with similar interests and hobbies.
The site is also mobile friendly, so you can chat with your language partner on your phone.
8.
Verbling
Verbling uses a system called 'chat-roulette', you are randomly connected to someone who is a native speaker of the language you would like to practice.
After 5 minutes, you are encouraged to change languages so that your speaking partner has the chance to practise the language that they want to learn. It's a bit like speed dating in another language, and we really like the idea.
At the moment, Verbling offers free practice of 11 different languages and they intend to expand to include more language options in the future.
You sign up to Verbling on the home page via Facebook, Google+ or your email address.
Verbling also offers paid group and private classes for learners of English and Spanish. If you are an English teacher, you can also earn money on Verbling by teaching private and/or group lessons.
9.
Easy Language Exchange
ELE (Easy Language Exchange) has more than 100,000 users and is free to join.
If you're a learner, simply choose the language you want to learn and the language you speak as your mother tongue. You need to register with a username, password, email address and your location.
The website creates a profile for you and you can upload a photo. It's very easy to get online and start speaking quickly.
If you're a teacher, you can get paid to give lessons and ELE doesn't charge commission. Teachers can earn from $5 to $20 per hour to teach online.
10.
HowDoYou.Do
This site boasts over 90 languages in more than 140 countries. You can do voice chat, video chat or simply communicate using written text messages.
When we tested it, we found it to be busy most of the time with several people available for discussion from all around the world.
Like Speaky, you have to sign up using Facebook or Google+ or with your email address and a password.
If you are a native speaker of English, you can earn money by working with HowDoYou.Do. Go to their sign-up page for more information.
11.
busuu.com
We couldn't close this list without busuu.com, the world's largest social network for language learning (source: Wikipedia).
Busuu offers free and paid access to audio-visual courses.
You can Access busuu through their website or their mobile applications. There are courses organised around levels A1, A2, B1 and B2 at 12 different languages. You can study free or pay to be a Premium member.
Please let me know your opinion on all of these language services, and if you find any others that you think might be useful to students in our community, please leave a voice message with your comments at
inglespodcast.com

*Consulta un PDF con la información y resumen de 100 libros en inglés
que puedes descargar en 1 único archivo.