The defence lawyer stood up and said,
"Your honour, in our remarks at the opening of this trial, we intended to prove that our client did this horrible act while under the influence of a blind and irresponsible delirium produced by drink. We have changed our mind. We shall not offer that plea."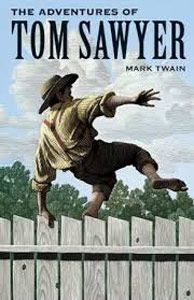 He then turned to the clerk and said, "Call Thomas Sawyer!"
Everyone in the room was amazed, even Potter looked surprised. Every eye looked at Tom as he got up and took his place on the witness stand.
Tom looked scared as he was sworn in.
"Thomas Sawyer, where were you on the seventeenth of June, about the hour of midnight?"
Tom looked at Injun Joe's iron face and he couldn't not speak. His tongue wasn't working.
The audience listened breathless, but the words refused to come.
After a few moments, however, the boy got a little of his strength back, and managed to put enough of it into his voice to say:
"In the graveyard!"
"A little bit louder, please. Don't be afraid. You were…."
"In the graveyard."
A contemptuous smile moved across Injun Joe's face.
"Were you anywhere near Horse Williams' grave?"
"Yes, sir."
"Speak up, please. Just a little louder. How near were you?"
"As near as I am to you."
"Were you hidden, or not?"
"I was hidden."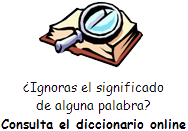 "Where?"
"Behind the trees that are around the edge of the graveyard."
Injun Joe moved in his chair.
"Was there any one with you?"
"Yes, sir. I went there with….."
"Wait a moment. Don't say your friend's name. We will produce him at the right time. Did you carry anything there with you."
Tom hesitated and looked confused.
"Speak up, my boy. The truth is always respectable. What did you take there?"
"Only a dead cat."
Some people in the court laughed at this.
"We will produce the skeleton of that cat. Now, my boy, tell us everything that happened in your own words. Don't miss anything out, and don't be afraid."
Tom began, hesitatingly at first, but as he warmed to his subject his words came more and more easily.
Soon, every sound stopped except Tom's voice. Every eye was on him. People looked at Tom with their mouths open, focusing on every word. Time stood still. Emotion reached its climax when Tom said:
"…and as the doctor brought the board around and Muff Potter fell, Injun Joe jumped with the knife and…."
Crash! As fast as lightning the Indian ran towards an open window, pushed people out of the way and was gone!
...
to be continued!
* The text has been adapted from the Adventures of Tom Sawyer
by Mark Twain



Download the original book for free


*Consulta un PDF con la información y resumen de 100 libros en inglés
que puedes descargar en 1 único archivo.