As sunset came, the ferryboat went back to her usual job and the small boats disappeared. The pirates returned to camp. They were happy with their new fame and the trouble they were making.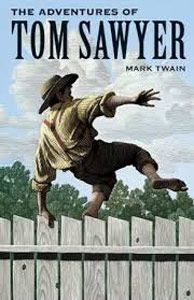 They caught fish, cooked supper and ate it, and then started guessing what the village was thinking and saying about them. The pictures they had of public distress because of them were satisfying to imagine, from their point of view. But when it began to get dark, they gradually stopped talking, and sat looking into the fire, with their minds wandering somewhere else.
The excitement was gone, now, and Tom and Joe could not stop thinking about some people at home who were not enjoying this great adventure as much as they were.
They started to have regrets and became unhappy Eventually, Joe asked how the others might feel about going back to civilization. Not right now, but…..
Tom shouted and insulted him. Huck wasn't so sure but he joined in with Tom anyway, and Joe, 'the deserter', managed to escape without appearing too cowardly. Mutiny was effectually avoided for the moment.
As the night deepened, Huck began to sleep, and then to snore. Joe followed next. Tom lay on his elbow without moving for some time, watching the two boys intently. At last he got up cautiously, on his knees, and went searching among the grass and the reflections made by the camp-fire.
He picked up and inspected several large pieces of the thin white bark of a tree, and finally chose two which seemed to suit him.
Then he sat by the fire and wrote something upon each of these. One he rolled up and put in his jacket pocket, and the other he put in Joe's hat and put it a little distance from Joe. And he also put into the hat some schoolboy treasures of very high value, among them a piece of chalk, a rubber ball, three fishhooks, and a special marble. Then he silently stepped cautiously among the trees until he felt that he was out of hearing, and immediately started running in the direction of the river
...
to be continued!
* The text has been adapted from the Adventures of Tom Sawyer
by Mark Twain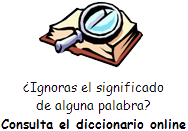 Download the original book for free


*Consulta un PDF con la información y resumen de 100 libros en inglés
que puedes descargar en 1 único archivo.