Tom said:
"What's your name?"
"'It isn't any of your business."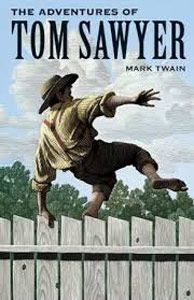 "Well I'll MAKE it my business."
"Well why don't you?"
"If you say so, I will."
"So, so, SO! There you are."
"Oh, you think you're very clever, DON'T you? I could beat you with one hand tied behind me, if I wanted to."
"Well why don't you DO it? You SAY you can do it."
"Well I WILL, if you mess with me."
"Oh yes, I've seen whole families in the same situation."
"Smarty! You think you're something, now, DON'T you? Oh, what a hat!"
"You can lump that hat if you don't like it. I dare you to knock it off, and anyone who tries will pay for it."
"You're a liar!"
"You're another."
"You're a fighting liar."
"Aw – get lost!"
"Listen, if you give me much more of your cheek I'll bounce a rock off of your head."
"Oh, of COURSE you will."
"Well I WILL."
"Well why don't you DO it then? What do you keep SAYING you will for? Why don't you DO it? It's because you're afraid."
"I'm NOT afraid."
"You are."
"I'm not."
"You are."
Another pause, and more moving around each other. Eventually they were shoulder to shoulder.
Tom said:
"Get away from here!"
"Go away yourself!"
"I won't."
"I won't either."
So they stood, each with a foot placed at an angle, and both pushing as hard as they could and staring at each other with hate. But neither could get an advantage. After struggling till both were hot and flushed, each relaxed cautiously, and Tom said:
"You're a coward and a fool. I'll tell my big brother about you, and he'll beat you with his little finger."
"I don't care about your big brother. I've got a brother that's bigger than he is, and what's more, he can throw him over that fence, too." [Both brothers were imaginary.]
"That's a lie."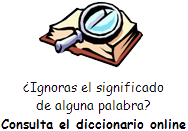 "YOUR saying so doesn't make it so."
Tom drew a line in the dust with his big toe, and said:
"I dare you to step over that, and I'll beat you till you can't stand up.
The new boy stepped over the line promptly, and said:
"Now you said you'd do it, now let's see you do it."
"Don't get too close; you better look out."
"Well, you SAID you'd do it - why don't you do it?"
"Damn! For two cents I WILL do it."
The new boy took two cents out of his pocket and held them out. Tom knocked them to the ground. In an instant both boys were rolling and tumbling in the dirt, gripped together like cats; and for a minute they pulled and tore at each other's hair and clothes, punched and scratched each
other's nose, and covered themselves with dust and glory.
Presently the confusion took form, and through the fog of battle Tom appeared, seated on top of the new boy, and hitting him with his fists. "Give in!" he said.
The boy only struggled to free himself. He was crying, mainly from anger rage.
"Give in!" - and the punching went on.
At last the stranger got out a smothered "'Enough!" and Tom let him up and said:
"Now that'll teach you. Better look out who you're messing with next time."
The new boy went off brushing the dust from his clothes, crying, sniffing, and occasionally looking back and shaking his head and threatening what he would do to Tom the "next time he saw him out."
To which Tom responded with jeers, and walked off with his head high, and as soon as his back was turned the new boy picked up a stone, threw it and hit him between the shoulders and then turned and ran like an antelope.
Tom chased the traitor home, and found out where he lived. He then waited at the gate for a long time, daring the enemy to come outside, but the enemy only made faces at him through the window and declined.
At last the enemy's mother appeared, and called Tom a bad, vicious, vulgar
child, and ordered him away. So he went away.
He got home pretty late that night, and when he climbed cautiously in at the window, his aunt was waiting for him; and when she saw the state his clothes were in her decision to turn his Saturday holiday into captivity at hard labor became firm and immovable
...
to be continued!
* The text has been adapted from the Adventures of Tom Sawyer
by Mark Twain



Download the original book for free


*Consulta un PDF con la información y resumen de 100 libros en inglés
que puedes descargar en 1 único archivo.