Tom got to school early. It was noticed that this strange thing had been occurring every day lately. Also, he hung about the school gate instead of playing with his friends. He was sick, he said, and he looked it.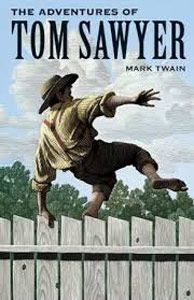 He tried to seem to be looking everywhere but he was really looking down the road. Suddenly, Jeff Thatcher appeared, and Tom's face lit up. He Looked for a moment, and then turned away sadly.
When Jeff arrived, Tom spoke to him and tried to find out information about Becky, but the silly boy didn't say anything.
Tom watched and watched, hoping whenever a pretty dress came in sight that it might be her. Then hating the owner of it as soon as he saw she was not the right one.
At last dresses stopped appearing, and he dropped hopelessly into sadness. He entered the empty schoolhouse and sat down to suffer. Then one more dress passed through the gate, and Tom's heart missed a beat.
The next minute he was outside, and behaving like an Indian; shouting, laughing, chasing boys, jumping over the fence at risk of personal injury, standing on his head, rolling about and doing all the heroic things he could think of, and all the time paying attention to see if Becky Thatcher was noticing. But she seemed to be unconscious of it all; she never looked. Could it be possible that she was not aware that he was there?
He moved closer to where she was. He made loud noises, took a boy's cap, threw it to the roof of the schoolhouse, ran through a group of boys, pushing them in every direction, and fell on the ground under Becky's nose, almost knocking her over. She turned, with her nose in the air, and he heard her say: "Ooofff! some people think they're very clever, always showing off!"
Tom's cheeks turned red. He picked himself up and walked away, sad and emotionally destroyed.
...
to be continued!
* The text has been adapted from the Adventures of Tom Sawyer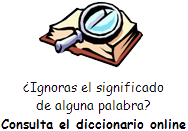 by Mark Twain



Download the original book for free


*Consulta un PDF con la información y resumen de 100 libros en inglés
que puedes descargar en 1 único archivo.