Tom joined the group of boys playing outside. In a few moments the teacher arrived and school started. Tom did not feel a strong interest in his studies. Every time he looked at the girls' side of the room Becky's face bothered him.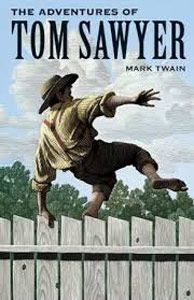 He did not want to pity her, but he couldn't help it. However, soon the discovery of the spelling book was made, and Tom's mind was entirely full of his own problems for a while.
Becky stopped feeling sad and was very interested in what was happening. She did not expect that Tom could get out of trouble by denying that he spilt the ink on the book himself. She was right. The denial only seemed to make the thing worse for Tom.
Becky supposed she would be happy about that, but she was not sure. When the worst came to the worst, she had an impulse to get up and tell on Alfred Temple, but she made an effort and forced herself to keep still. She said to herself, "He'll tell about me tearing the picture for sure. I wouldn't say a word, not to save his life!"
Tom took his whipping as punishment and went back to his seat not at all broken. He actually thought it was possible that he had unknowingly spilt the ink on the spelling-book himself while he was playing about. He had denied it because it was the custom, and had stuck to the denial from principle.
A whole hour passed by, the teacher sat sleeping in his chair, the air was thick with the hum of study. Eventually, Mr. Dobbins straightened himself up, yawned, then unlocked his desk, and reached for his book, but seemed undecided whether to take it out or leave it.
Most of the pupils looked up and then down again, but there were two among them that watched his movements with intent eyes. Mr. Dobbins fingered his book absently for a while, then took it out and settled himself in his chair to read! Tom looked quickly at Becky.
He had seen a similar look from a helpless rabbit with a gun at its head. Instantly he forgot his argument with her. Quick, something must be done! And quickly, too!
But the very urgency of the emergency paralyzed his thoughts. Suddenly, he had an idea! He would run and take the book, jump through the door and escape with it. But he doubted himself for one second, and the chance was lost.
The teacher opened the book. Too late. There was no help for Becky now, he said. The next moment the teacher faced the school. Every eye looked down under his gaze. His look was so intense that it hit even the innocent with fear. There was silence for a long time. The teacher was collecting his anger. Then he spoke: "Who tore this book?"
There was not a sound. One could have heard a pin drop. The stillness continued as the teacher looked at face after face for signs of guilt.
"Benjamin Rogers, did you tear this book?"
A denial. Another pause.
"Joseph Harper, did you?"
Another denial. Tom's uneasiness grew more and more intense under the slow torture of these proceedings. The teacher scanned the boys faces, thought for a while, then looked at the girls:
"Amy Lawrence?"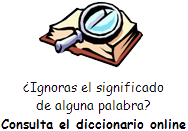 A shake of the head.
"Gracie Miller?"
The same sign.
"Susan Harper, did you do this?"
Another negative. The next girl was Becky Thatcher. Tom was trembling from head to foot with excitement and a sense of the hopelessness of the situation.
"Rebecca Thatcher" Tom looked at her face--it was white with terror.
"Did you tear - no, look me in the face. - Did you tear this book?"
A thought shot like lightning through Tom's brain. He jumped to his feet and shouted, "I did it!"
The class stared, confused, at this incredible stupidity. Tom stood for a moment, to gather his thoughts and when he stepped forward to go to his punishment the surprise, the gratitude, the adoration that he saw in poor Becky's eyes seemed pay enough for a hundred beatings.
Inspired by the splendor of his own act, he took without a cry the most severe beating that Mr. Dobbins had ever given. He also received with indifference the added cruelty of a punishment to stay two hours after school. He knew that Becky would wait for him outside till his detention was over.
Tom went to bed that night planning vengeance against Alfred Temple. Becky had told him everything, not forgetting her own treachery and deception. But even the desire for vengeance had to give way, soon, to nicer thoughts, and he fell asleep at last with Becky's latest words repeating dreamily in his ear;
"Tom, how could you be so noble!"
...
to be continued!
* The text has been adapted from the Adventures of Tom Sawyer
by Mark Twain



Download the original book for free


*Consulta un PDF con la información y resumen de 100 libros en inglés
que puedes descargar en 1 único archivo.