3 HOT APPS TO FAST TRACK YOUR ENGLISH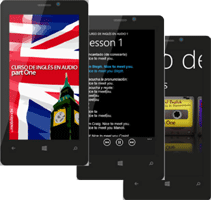 If you have an iPhone, iPod or iPad, I'm sure you're using our
iMansionauto level
1 and
iMansionauto level 2
(Cursos de inglés en audio)
or
inglespodcast
apps to improve your English, and also listening to our podcasts on your mobile phones and tablets direct from our webpage or via the iOS podcast app or
Stitcher
.
In addition to the above, here are 3 more apps you might want to use to improve your English.
-
Duolingo
Duolingo has the reputation of being one of the best apps available for learning any language, not only English. It won Best App for 2013 for both the Google Play Store and the Apple IOS AppStore.
Duolingo is like a game. You receive experience points for every correct answer. You get an in-game currency called Lingots and you use this to get items from Duolingo's virtual store.
So how does Duolingo improve your English? Well, you learn through repetition, by speaking English and by having conversations in English.
The lessons are designed to increase in difficulty as you progress and get better.
Don't expect intense and complicated grammar explanations on Duolingo because it only focuses on 10 of the most commonly used verb tenses so that lower-level students can pick up English more easily.
-
Memrise
The clue is in the name. Memrise improves your English by helping you memorize different words.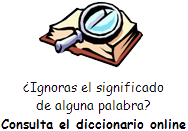 The app is free to download and features different learning modules depending on your level. So you can practise English at a very basic level or more advanced.
It also lets you study English vocabulary through functions such as "250 most commonly used English words" and "English vocabulary by frequency."
Memrise's lessons typically consist of an English word, its definition in Spanish and an audio recording of how you pronounce it. You study 15 words per lesson.
-
Lingua.ly
This is another wonderful language learning tool that helps you become familiar with English vocabulary words while browsing the Web.
Linugua.ly helps you improve your English by "digital immersion." All levels are available, from beginner to advanced language learners.
How does this one work? You import word lists that reflect your hobbies and interests and the app finds real articles from the web and puts them into your feed.
It only searches for material that interests you, so you are never bored by reading stuff you don't care about (like in typical English textbooks, for example!)
You create flashcards with the words that are highlighted and there's an audio pronunciation feature that you can turn on or off.
There's also a pronunciation guide, and an example of the online text that puts everything into context.
By double clicking on other words in the articles you can select them to widen your vocabulary. There is a Spanish-English dictionary and the app works via the Chrome extension or on any mobile device.

*Consulta un PDF con la información y resumen de 100 libros en inglés
que puedes descargar en 1 único archivo.