Writing a good CV in English (Part 2)
What should I put in the Education and Qualification section?

Keep this short, but say what degree you studied at university and any other RELEVANT information. If you passed exams with good grades, put this in, if you didn't, don't include the grades.

What about the Work Experience section?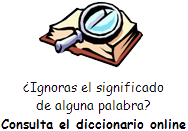 Again, only include RELEVANT experience. If the job is for a personal assistant in an office, don't include your summar job at the local swimming pool - it isn't relevant!

Use action words to describe things you've done; words like organised, set up, developed, ran, managed, planned etc.

If you have little or no work experience, try to think of things you've accomplished and succeeded at, such as organising a youth group, starting a book club, giving quality customer service in the catering industry (helping in your uncle's bar, for example!)

Try to make a connection between things you've done in the past and the position you're being interviewed for.

For instance. if you're applying for a job in engineering, talk about the time you spent fixing your car and helping other people by repairing their computers, motor bikes and washing machines.

Hobbies and Interests

Keep this section as short as you can. Try not to put the obvious things like reading, cinema, going out with friends.

Be aware that solitary activities, such as computer games, reading, doing crossword puzzles, could indicate a solitary person who doesn't socialize very well.

Speak about any interests that are relevant to the job or that are out of the ordinary. Playing music in a band suggests a sociable, creative person who can work with other people.

Extreme sports such as mountain climbing and skydiving suggest a person who pushes himself or herself to the limit.

Think carefully before putting your hobbies in your CV and ask yourself "Is this relevant to the job I'm applying for?" (or at least, can I make it relevant?) and "What impression does this hobby give the interviewer of me?"

What about the Skills section?

Most people write about their language and computer skills in this part. If you have a driving licence, include it here, especially if it's relevant to the job.

References

You may be asked to provide two or more references from people who know you and how you work. This doesn't mean your mum, dad or sister, it means an ex-employer, teacher or supervisor.

You can leave this part out at the application stage and just say "references available on request" in the cover email you send with your CV.

In some fields and professions, it's common to write a short personal profile at the beginning of the CV. This summarizes the kind of person you are and how you work.

If you do this, be creative. Write something different that stands out from all the rest. How many profiles do you think the employer will read that say, "I am an enthusiastic and efficient worker who is comfortable working in a team."?

My guess is hundreds! Remember, try to be different and stand out from the crowd. Good luck!

*Consulta un PDF con la información y resumen de 100 libros en inglés
que puedes descargar en 1 único archivo.