"Who's he howling at?" gasped Huckleberry.
"I don't know. Look through the crack. Quick!"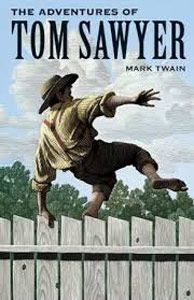 "No, YOU, Tom!"
"I can't! I can't do it, Huck!"
"Please, Tom. There it is again!"
"Oh, my God, I'm thankful!" whispered Tom. "I know his voice. It's Bull Harbison."
"Oh, that's good. I tell you, Tom, I was scared to death. I was sure it was a wild dog."
The dog howled again. The boys' hearts sank once more.
"Oh, Jesus! that is not Bull Harbison!" whispered Huckleberry. "Look, Tom!"
Tom, shaking with fear, put his eye to the crack. His whisper was hardly audible when he said:
"Oh, Huck, IT S A WILD DOG!"
"Quick, Tom, quick! Who's he howling at?"
"Huck, he must be howling at both of us; we're together."
"Oh, Tom, we're dead. I'm sure there's no mistake where I'm going. I've been so bad."
"Goddamn it! This is what happens when a boy doesn't go to school and doesn't do what he's supposed to do. I might have been good, like Sid, if I'd tried. But no, I wouldn't of course. But if ever I get off this time, I promise I'll go to Sunday school!
And Tom began to cry a little.
"You think you're bad?" and Huckleberry began to cry too. "Hell, Tom Sawyer, you're nothing compared to me. I wish I was half as good as you."
Tom stopped crying and whispered: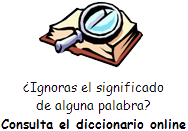 "Look, Hucky, look! He's got his back to us!"
Hucky looked, with joy in his heart.
"Well, so he has! Did he have his back to us before?"
"Yes, he did. But I, like an idiot, I never thought about it. Oh, this is crazy, you know. Who's he howling at?"
The howling stopped. Tom listened hard.
"Sh! What's that?" he whispered.
"Sounds like, wild pigs grunting. No, it's somebody snoring, Tom."
"You're right! Where's it coming from, Huck?"
"I think it's down at the other end. That's what it sounds like, anyway. Dad used to sleep there, sometimes, with the pigs, but he snores so loudly that he can lift things off the ground!. Besides, I don't think he'll be coming back to this town anymore."
The spirit of adventure rose in the boys' souls once more.
"Hucky, will you go if I go first?"
"I don't really want to. Tom, suppose it's Injun Joe!"
Tom agreed. But soon the temptation rose up strong again and the boys agreed to try, with the understanding that they would run away if the snoring stopped.
So they went quietly and carefully down, one behind the other. When they had got to within five steps of the snorer, Tom stepped on a stick, and it broke with a sharp snap.
...
to be continued!
* The text has been adapted from the Adventures of Tom Sawyer
by Mark Twain



Download the original book for free


*Consulta un PDF con la información y resumen de 100 libros en inglés
que puedes descargar en 1 único archivo.