At last, the murder trial came to the court. It became the absorbing topic of village talk immediately. Tom could not get away from it. Every reference to the murder made him nervous. He knew that logically he couldn't be suspected of knowing anything about the murder, but still he could not be comfortable when everyone around him was talking about it.
It kept him in a cold shiver all the time. He took Huck to a quiet place to have a talk with him. He felt the need to talk about it and share his anxiety with another sufferer.
Moreover, he wanted to make sure that Huck was keeping the secret.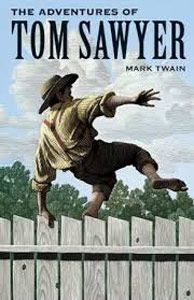 "Huck, have you ever told anybody about…..the thing?"
"'About what?"
"You know what."
"Of course I haven't."
"Not a word?"
"Not one word, so help me. Why do you ask?"
"Well, I was afraid."
"Why, Tom Sawyer, we wouldn't be alive more than two days if that ever got out. You know that."
Tom felt more comfortable. After a pause, Tom said,
"Huck, they couldn't get anyone to make you tell, could they?"
"Get me to tell? Even if that half-breed devil tried to drown me they could get me to tell. There's no way I'd talk."
"Well, that's all right, then. I reckon we're safe as long as we keep quiet. But let's swear again, anyway. It's safer."
"I agree."
So they swore again with serious faces.
"What is the talk I've been hearing about, Huck?"
"Talk? Well, it's just Muff Potter, Muff Potter, Muff Potter all the time."
"I reckon he's finished now. Don't you feel sorry for him, sometimes?"
"Yes, a lot. He's never done anything to hurt anybody. He just fishes a little, to get money to get drunk with. And he kills time and doesn't do much. But we all do that!
At least, most of us do. But he's kind of a good guy. He gave me half a fish, once, when there wasn't enough for two. Lots of times he's kind of stood by me when I was out of luck."
"Well, he's mended kites for me, Huck, and helped me put hooks on to my fishing line. I wish we could get him out of there."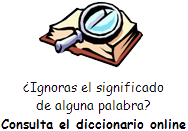 "No! we can't get him out, Tom. And besides, it wouldn't do any good. They'd catch him again."
"Yes, they probably would. But I hate to hear them abuse him so much when he never did anything."
"I do too, Tom. I hear them say that he's the bloodiest villain in this country, and he should have been killed a long time ago."
"Yes, they talk like that, all the time. I've heard them say that if he was to get free, they'd hang him."
"And they'd do it, too."
The boys had a long talk, but it brought them little comfort. As the sun set, they found themselves hanging about the neighborhood of the little isolated jail, perhaps hoping that something would happen that might clear away their difficulties.
But nothing happened. There seemed to be no angels or fairies interested in this unfortunate prisoner.
The boys did as they had often done before. They went to the jail window and gave Potter some tobacco and matches. He was on the ground floor and there were no guards.
His gratitude for their gifts had always affected their consciences before. Now, it cut deeper than ever.
They felt cowardly and treacherous to the last degree when Potter said,
"You've been so good to me, boys. Better than anybody else in this town. And I won't forget it, I won't.
I often say to myself, 'I used to mend all the boys' kites and things, and show them where the good fishing places were, and be their friends as much as I could, and now they've all forgotten old Muff when he's in trouble. But Tom hasn't, and Huck hasn't. They haven't forgotten me, and I won't forget them.'
Well, boys, I've done an awful thing. I was drunk and crazy at the same time. That's the only way I can explain it. And now I'm going to hang for it, and that's right. It's for the best. I hope so, anyway. Well, we won't talk about that. I don't want to make you feel bad, you've been my friends. But what I want to say, is, don't you ever get drunk. If you don't get drunk, you won't ever get here where I am now.
Stand a little bit more to the right. That's it. It's so nice to see friendly faces when a man's in such bad trouble, and there's no trouble worse than the trouble I'm in right now. It's great to see your faces. Your good friendly faces. Get up on one another's backs and let me touch your faces. That's it. Shake hands with me. Your hands can reach through the bars, but mine's too big. Little hands, and weak hands, but they've helped Muff Potter a lot, and I know they'd help him more if they could."
...
to be continued!
* The text has been adapted from the Adventures of Tom Sawyer
by Mark Twain



Download the original book for free


*Consulta un PDF con la información y resumen de 100 libros en inglés
que puedes descargar en 1 único archivo.