One of the reasons why Tom's mind had moved away from its secret troubles was that it had found a new and serous subject to interest itself with.
Becky Thatcher had stopped coming to school.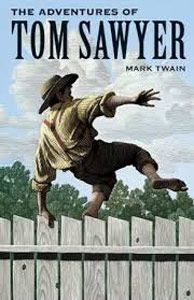 Tom had struggled with his pride a few days, and tried to forget her, but failed. He found himself hanging around her father's house at night and feeling very miserable.
She was ill. What if she died! The thought bothered him. He no longer took an interest in war, nor even in piracy.
The charm of life was gone. There was nothing but sadness left. He put his hoop away, and his bat, there was no joy in them anymore.
His aunt was concerned. She began to try all kinds of solutions on him.
She was one of those people who was fascinated by medicines and all new methods of producing health or improving it.
She experimented in these things. When something new came out she was impatient to try it. Not on herself, because she was never sick, but on anybody else that was in need.
She was a subscriber for all the "Health" frauds and scams. All the rubbish they contained about ventilation, and how to go to bed, and how to get up, and what to eat, and what to drink, and how much exercise to take, and what attitude to have, and what sort of clothing to wear, all seemed true to her, and she never realized that her health journals of the current month usually said something completely different to what they had recommended the month before.
She was very simple-hearted and honest, and so she was an easy victim.
She shared the information of her ridiculous magazines and her silly medicines, and spread the word to her suffering neighbours, never suspecting that she might be talking rubbish.
Water treatment was currently in fashion, and Tom's low condition was a great opportunity for her. She had him outside every morning, made him stand up in the woodshed and drowned him with buckets of cold water. Then she dried him with a hard towel and rolled him up in a wet sheet and put him under blankets until he sweated his soul clean!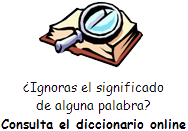 Despite all this, the boy grew more and more unhappy and pale and dejected. She added hot baths, shower baths and jumping into cold water. The boy remained as sad as a funeral.
She began to add oatmeal to his diet and filled him with her 'miracle' cures.
Tom had become indifferent to persecution by this time. This bothered the old lady. This indifference must be broken up at any cost.
She heard of pain-killer for the first time and ordered a lot at once. She tasted it and was filled with gratitude. It was simply fire in a liquid form.
She stopped the water treatment and everything else, and put all her faith in pain-killer. She gave Tom a teaspoonful and watched with deep anxiety for the result.
Her troubles were instantly at rest and her soul was at peace again because the "indifference" stopped. The boy could not have been more alive if she had built a fire under him.
...
to be continued!
* The text has been adapted from the Adventures of Tom Sawyer
by Mark Twain



Download the original book for free


*Consulta un PDF con la información y resumen de 100 libros en inglés
que puedes descargar en 1 único archivo.