Tom arrived home in a bad mood, and the first thing his aunt said to him made him feel even worse:
"Tom, I'm going to kill you!"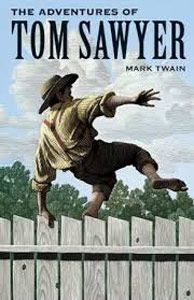 "Auntie, what have I done?"
"Well, you've done enough. I went over to see Sereny Harper, like an idiot, expecting her her to believe all that rubbish about that dream, when, apparently, she'd found out from Joe that you were actually here in the room and had heard everything we'd said that night. Tom, I don't know what made you do it. It makes me feel so bad to think you could let me go to Sereny Harper and make such a fool of myself and never say a word."
This was something new. Everything had seemed to Tom a good joke before, and very clever. Now it only looked mean and unkind. He looked at the floor and could not think of anything to say for a moment. Then he said:
"Auntie, I wish I hadn't done it but I didn't think."
"Oh, Tom, you never think. You never think of anything but yourself. You thought to come over here from Jackson's Island during the night to laugh at our troubles, and you thought about telling a lie about a dream, but you couldn't think to pity us and stop us feeling sad."
"Auntie, I know now it was mean, but I didn't mean to be mean. I didn't, honest. And besides, I didn't come over here to laugh at you that night."
"What did you come for, then?"
"To tell you not to worry about us, because we hadn't drowned."
"Tom, Tom, I would be more than happy to believe you'd had as good a thought as that, but you know you never did and I know it, to, Tom."
"That's not true. I did, auntie, I swear I did."
"Oh, Tom, please don't lie. It only makes things a hundred times worse."
"I'm not lying, auntie; it's the truth. I didn't want you to be sad. That was why I came."
"I wish I could believe that. I'd feel a lot better, Tom. I'd be happy you'd run off and acted so bad. But it doesn't make sense. Why didn't you tell me?"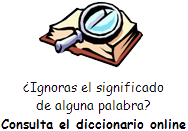 "Well, when you started talking about the funeral, I just got the idea to come and hide in the church, and I didn't want to spoil it. So, I just put the bark back in my pocket and said nothing."
"What bark?"
"The bark I wrote the message on to tell you we'd gone away to be pirates. I wish you had woken up when I kissed you, honestly."
The hard lines in his aunt's face relaxed and a sudden tenderness dawned in her eyes.
"Did you kiss me, Tom?"
"Yes, I did."
"Are you sure you did, Tom?"
"Yes, I did, auntie. I'm sure."
"Why did you kiss me, Tom?"
"Because I loved you so much, and you were lying there in pain and moaning and I was so sorry."
The words sounded like the truth. The old lady could not hide a tremor in her voice when she said:
"Kiss me again, Tom! and go to school, now, and don't bother me anymore."
As soon as he left, she ran to the wardrobe and took out his jacket which Tom had gone pirating in. Then she stopped, with it in her hand, and said to herself:
"No, I can't look. Poor boy, I'm sure he's lied about it. But it's a good lie, a kind lie. I know the Lord will forgive him, because it was meant in a good way. But I don't want to find out it's a lie. I won't look."
She put the jacket away, and stood there, thinking. Twice she put out her hand to pick up the jacket again, and twice she stopped herself.
She reached for it again, and this time she made the excuse that: "It's a good lie. It's a good lie. I won't let it upset me."
She reached into the jacket pocket. A moment later she was reading Tom's piece of bark through flowing tears and saying: "I could forgive the boy, now, if he'd committed a million sins!"
...
to be continued!
* The text has been adapted from the Adventures of Tom Sawyer
by Mark Twain



Download the original book for free


*Consulta un PDF con la información y resumen de 100 libros en inglés
que puedes descargar en 1 único archivo.