Then they waited in silence for what seemed a long time. The noise of a distant owl was the only sound that disturbed the dead stillness.
Tom's reflections became oppressive. He needed to talk. So he said in a whisper, "Hucky, do you believe the dead people like it for us to be here?"
Huckleberry whispered, "I wish I knew. It's very sad, isn't it?"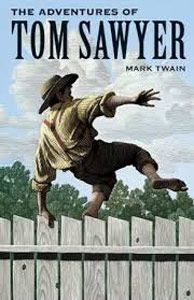 "For sure it is."
There was a long pause, while the boys thought about this. Then Tom whispered, "Hey, Hucky, do you think Hoss Williams can hear us talking?"
"Of course he does. At least, his spirit does."
Tom, after a pause, "I wish I'd said Mister Williams. But I didn't mean to offend. Everybody calls him Hoss."
"A dead body can't be too fussy. I don't think these dead people care how people talk about them, Tom."
This comment stopped the boys talking, and conversation died again.
Soon, Tom grabbed his friend's arm and said, "Sh!"
"What is it, Tom?" And the two boys sat close together with beating hearts.
"Sh! There it is again! Didn't you hear it?"
"I…"
"There! Now do you hear it?"
"God, Tom, they're coming! They're coming, for sure. What'll we do?"
"I don't know. Do you think they'll see us?"
"Oh, Tom, they can see in the dark, the same as cats. I wish I hadn't come."
"Oh, don't be afraid. I don't believe they'll bother us. We're not doing any harm. If we keep perfectly still, maybe they won't notice us at all."
"I'll try to, Tom, but, Jesus, I can't stop shivering."
"Listen!"
The boys touched their heads together and scarcely breathed. A soft sound of voices came up from the far end of the graveyard.
"Look there!" whispered Tom. "What is it?"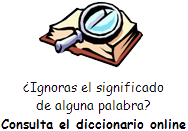 "It's the devil! Oh, Tom, this is awful."
Some dark figures came towards them through the dark, swinging an old- fashioned light that spotted the ground with lots of little dots of light.
Presently Huckleberry whispered with a shiver:
"It's devils for sure. Three of them! Jesus, Tom, we're finished! Can you pray?"
"I'll try, but don't be afraid. They're not going to hurt us. 'Now I lay me down to sleep, I…'"
"Sh!"
"What is it, Huck?"
"They're humans! One of them is, anyway. One of them is old Muff Potter's voice."
"No….it can't be, is it?"
"Yes, I'm sure. Don't move, stay still. He's not sharp enough to notice us. He's drunk, as usual"
"All right, I'll keep still. Now I've lost them. Can't see them. Wait, here they come again. Now they're hot. Cold again. Hot again. Red hot! They're closer. Hey, Huck, I know another one of those voices, it's Injun Joe."
"Really? That murdering Indian! I'd rather they were devils. What are they doing?"
The whispering stopped now because the three men had reached the grave and stood within a few feet of where the boys were hiding.
"Here it is," said the third voice, and he held the light up and revealed the face of young Doctor Robinson.
Potter and Injun Joe were carrying a wheelbarrow with a rope and a couple of shovels in it. They put it down and began to open the grave. The doctor put the lantern at the top of the grave and came and sat down with his back against one of the trees. He was so close the boys could have touched him.
...
to be continued!
* The text has been adapted from the Adventures of Tom Sawyer
by Mark Twain



Download the original book for free


*Consulta un PDF con la información y resumen de 100 libros en inglés
que puedes descargar en 1 único archivo.