"It was very kind, even though it was only a dream," Sid said, very softly.
"Shut up, Sid! A body does just the same in a dream as if he was awake.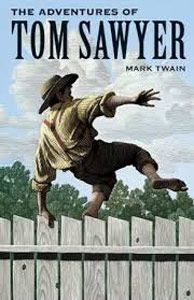 Here's a big apple I've been saving for you, Tom, if you were ever found again. Now go to school. I'm so thankful to God I've got you back. Do you see what happens when you believe in God? I don't deserve to be treated so kindly, but if only the worthy ones got His blessings and had His hand to help them during bad times, not many people would be happy here sleep well at night.
Go on Sid, Mary, Tom. Do away. You've distracted me long enough."
The children left for school, and the old lady went to visit Mrs. Harper to tell her about Tom's marvellous dream.
Sid knew better than to say what he was thinking as he left the
house. He thought: "Difficult to believe such a long dream with no mistakes in it!"
What a hero Tom was, now! He did not go laughing and jumping about, but moved in a dignified way, like a pirate who felt that the public eye was on him. And it was. He tried not to notice the looks or hear what people said as he walked along, but he loved what he saw and heard.
Small boys walked behind him, proud to be seen with him, and tolerated by him, as if he had been the drummer at the head of a procession or the elephant leading a circus into town.
Boys of his own size pretended not to know he had been away at all, but they were very jealous, nevertheless. They would have given anything to have his suntanned skin, and his fame. Tom would never have given these things up for anything.
At school the children gave him and Joe so much admiration that the two heroes soon became insufferably "stuck-up." They began to tell their adventures to enthusiastic listeners. They started with the truth, but soon their stories expanded with their imaginations. And finally, when they got out their pipes and started smoking, they reached the summit of glory.
Tom decided that he could be independent of Becky Thatcher now. Glory was enough. He would live for glory. Now that he was distinguished, maybe she would want to "make up." Well, let her. She should see that he could be as indifferent as some other people.
She soon arrived. Tom pretended not to see her. He moved away and joined a group of boys and girls and began to talk. Soon he observed that she was walking quickly up and down with a red face and dancing eyes, pretending to be busy chasing schoolmates, and screaming with laughter when she caught them.
But he noticed that she always caught her friends near him, and that she seemed to look at him when she did, too.
Her behaviour made him even more vane than before. Instead of showing that he'd noticed her, he ignored her and became more distant.
She soon stopped playing around and moved about, sighing once or twice and looking shyly toward Tom. Then she saw that Tom was now talking more to Amy Lawrence than to anyone else.
She made her feel disturbed and uncomfortable. She tried to go away, but her feet wouldn't let her and took her to the group instead. She said to a girl who was standing next to Tom:
"Hey, Mary Austin! you bad girl, why didn't you come to Sunday school?"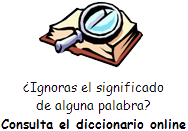 "I did come. Didn't you see me?"
"No! Did you? Where did you sit?"
"I was in Miss Peter's class, where I always go. I saw you."
"Did you? Well, that's strange I didn't see you. I wanted to tell you about the picnic."
"Oh, that sounds nice. Who's going to have it?"
"My mum's going to let me have one."
"Oh, great; I hope she'll let me come."
"Of course, she will. The picnic's for me. She'll let anybody come that I want, and I want you."
"That's ever so nice. When is it going to be?"
"Very soon. Maybe during the holiday."
"Oh, it'll be fun! Are going to invite all the girls and boys?"
"Yes, every one that's a friend to me, or wants to be". And she looked quickly at Tom, but he carried on talking to Amy Lawrence about the terrible storm on the island, and how the lightning tore down the huge tree while he was "standing within a metre of it."
"Oh, can I come?" said Grace Miller.
"Yes."
"And me?" said Sally Rogers.
"Yes."
"And me, too?" said Susy Harper. "And Joe?"
"Yes."
And so on, with all the children clapping their hands together happily until all the group had asked for invitations except Tom and Amy.
Then Tom turned coolly away, still talking, and took Amy with him. Becky's lips trembled and the tears came to her eyes. she hid these signs with a false smile and went on chatting, but the life had gone out of the picnic, now, and out of everything else.
She got away as soon as she could and hid herself and had "a good cry."
She sat by herself, with wounded pride, until the bell rang.
She picked herself up with determination and shook her hair. She knew what she'd do.
...
to be continued!
* The text has been adapted from the Adventures of Tom Sawyer
by Mark Twain



Download the original book for free


*Consulta un PDF con la información y resumen de 100 libros en inglés
que puedes descargar en 1 único archivo.