He wandered far from the places where boys usually hung out and went to lonely, desolate places that were in harmony with his spirit. A log raft in the river invited him, and he sat down on and thought about the dreary vastness of the stream, wishing only that he could be suddenly drowned and unconscious, without experiencing the uncomfortable routine devised by nature.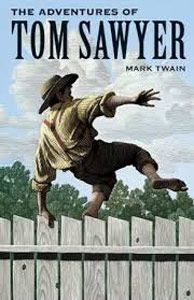 Then he thought of his flower. He took it out, it was old and dying and it only increased his depression. He wondered if she would pity him if she knew? Would she cry, and wish that she could put her arms around his neck
and comfort him? Or would she turn coldly away like everything else in this hollow world?
This picture brought such an agony of pleasurable suffering that he thought about it over and over again in his mind until he could think no more. At last he stood up sighing and walked away in the darkness.
About half-past nine or ten o'clock he arrived at deserted street to where the beautiful girl lived. He paused a moment, but he heard nothing. A candle was casting a soft light on the curtain of a window on the second floor. Was the sacred girl there? He climbed the fence, carefully walked through the plants, until he stood under the window. He looked up at it for a long time, then he lay down on the ground under it, his hands across his chest and holding his poor, dying flower.
He was prepared to die like this, out in the cold world, with no roof over his homeless head, no friendly hand to wipe the death from his face, no one to bend lovingly over him when the great agony came. And this is how SHE would see him when she looked out of her window in the morning. She would drop one little tear upon his poor, lifeless body. Would she feel sad to see a bright young life ended so suddenly and sadly?
The window went up, a servant's voice broke the silence and a bucket of water came right down on the body of the martyr!
The hero jumped up in anger. There was a whizzing sound, like a missile in the air, mixed with the murmur of a curse, then a sound like breaking glass, and a small, vague form went over the fence and ran away in the dark.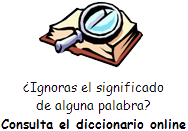 Not long after, as Tom, all undressed for bed, was looking at his wet clothes by candlelight, Sid woke up. But if he had even the slightest idea of making any comments he thought better of it and said nothing, because there was danger in Tom's eye.
Tom went to bed without saying his prayers, and Sid made mental note of the omission.
...
to be continued!
* The text has been adapted from the Adventures of Tom Sawyer
by Mark Twain



Download the original book for free

*Consulta un PDF con la información y resumen de 100 libros en inglés
que puedes descargar en 1 único archivo.