Eventually, the teacher stood up, with a closed hymn-book in his hand and his finger inserted between its pages, and commanded attention.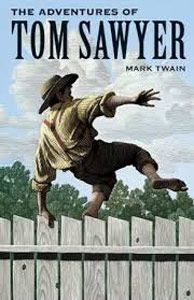 When a Sunday-school teachers makes his speech, a hymn-book in the hand is as necessary as the sheet of music in the hand of a singer who stands on a stage and sings a solo at a concert. Although why, is a mystery because neither the hymn-book nor the sheet of music is ever look at.
This Sunday-school teacher was a slim creature of thirty-five, with a small sandy beard and short sandy hair. He wore a stiff collar whose upper edge almost reached his ears and whose sharp points curved forward near the corners of his mouth. This was like a fence that forced him to look straight ahead, and turn his whole body when he needed to look to one side. His chin rested on a wide tie which was as broad and as long as a bank-note. His boots turned up at the toes, as was the fashion of the day, a bit like skis. This effect was produced by the young men by sitting with their toes pressed against a wall for hours and hours.
Mr. Walters was very sincere and honest at heart. He held sacred things and places in such reverence, and so separated them from the world, that his Sunday-school voice had a peculiar intonation which was completely missing during the week.
He began like this:
"Now, children, I want you all to sit up just as straight and pretty as you can and give me all your attention for a minute or two.
There, that is it. That is what good little boys and girls should do. I see one little girl who is looking out of the window. I am afraid she thinks I am out there somewhere, perhaps up in one of the trees making a speech to the little birds (there was laughter and applause at this point). I want to tell you how good it makes me feel to see so many bright, clean little faces together in a place like this, learning to do right and be good."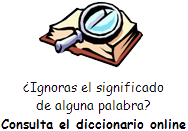 And so forth and so on. It is not necessary to write down the rest of the speech. It was of a pattern which does not change, so it is familiar to us all.
The end of the speech was spoiled by fights and other arguments among some of the bad boys, and by a lot of movement, sounds and whispers that even reached Sid and Mary. But now every sound stopped suddenly when Mr. Walters' voice stopped, and the conclusion of the speech was received with silent gratitude.
...
to be continued!
* The text has been adapted from the Adventures of Tom Sawyer
by Mark Twain



Download the original book for free

*Consulta un PDF con la información y resumen de 100 libros en inglés
que puedes descargar en 1 único archivo.