When it was time for the midday break, Tom ran to Becky Thatcher, and whispered in her ear:
"Put on your hat and pretend you're going home, and when you get to the corner, lose everyone else and go through the lane and come back. I'll go the other way and come back the same way."
So Becky went off with one group of pupils, and Tom with another. In a little while the two met at the bottom of the lane, and when they reached the school they had it all to themselves. They sat together, with a slate in front of them, and Tom gave Becky the pencil and held her hand in his, guiding it, and drew another surprising house.
When they started to lose interest in art, they began talking. Tom was incredibly happy. He said:
"Do you love rats?"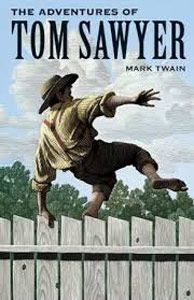 "No! I hate them!"
"Well, I do, too, LIVE ones. But I mean dead ones, to swing round your head with a string."
"No, I'm not keen on rats much, anyway. What I like is chewing-gum."
"Oh, I should say so! I wish I had some now."
"Do you? I've got some. I'll let you chew it for a while, but you must give it back to me."
That was agreeable, so they took turns chewing it, and happily swang their legs against the bench.
"Have you ever been to a circus?" said Tom.
"Yes, and my dad's going to take me again some time, if I'm good."
"I've been to the circus three or four times. Lots of times. Church is nothing compared to a circus. There's things going on at a circus all the time.
I'm going to be a clown in a circus when I grow up."
"Oh, are you! That will be nice. They're so lovely, with all their spots."
"Yes, that's true. And they get lots of money, nearly a dollar a day, Ben Rogers says. Becky, have you ever been engaged?"
"What's that?"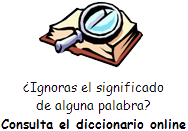 "Engaged to be married."
"No."
"Would you like to?"
"Maybe. I don't know. What's it like?"
"Like? Well, it's not like anything. You just tell a boy you won't ever have anybody except him, ever ever ever, and then you kiss and that's all. Anybody can do it."
"Kiss? What do you kiss for?"
"Well, that, you know, is to…….well, they always do that."
"Everybody?"
"Yes, everybody that's in love with each other. Do you remember what I wrote on the slate?"
"Ye--yes."
"What was it?"
"I won't tell you."
"Shall I tell YOU?"
"Ye--yes--but some other time."
"No, now."
"No, not now. Tomorrow."
"Oh, no, NOW. Please, Becky. I'll whisper it, I'll whisper it really softly."
Becky hesitating, Tom took silence for consent, and put his arm around her waist and whispered ever so softly, with his mouth close to her ear. And then he added:
"Now you whisper it to me, exactly the same."
She resisted, for a while, and then said:
"You turn your face away so you can't see, and then I will. But you mustn't ever tell anybody, WILL you, Tom? Now you won't, WILL you?"
"No, indeed, indeed I won't. Now, Becky."
He turned his face away. She came shyly closer until her breath moved his hair and whispered, "I-love-you!"
...
to be continued!
* The text has been adapted from the Adventures of Tom Sawyer
by Mark Twain



Download the original book for free


*Consulta un PDF con la información y resumen de 100 libros en inglés
que puedes descargar en 1 único archivo.