Soon, when the moon came out again, Injun Joe was standing over the two men, thinking about them.
The doctor moaned and gasped and then was still. The Indian said to himself, "That score is settled, damn you."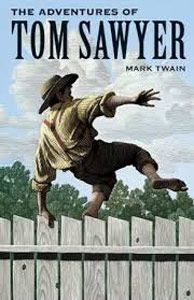 Then he robbed the body. After which he put the knife in Potter's open right hand, and sat down on the coffin. A few minutes passed, and then Potter began to move and moan.
His hand closed on the knife. He lifted it up, looked at it, and let it fall. Then he sat up and pushed the body from him, and gazed at it, and then around him. He was confused. He looked at Injun Joe.
"God, how did this happen, Joe?" he said.
"It's a dirty business," said Joe, without moving.
"What did you do it for?"
"Me! I didn't do it!"
"Look here! I can't believe that."
Potter shivered and went white.
"I thought I'd got sober. I shouldn't have drunk tonight. But I still feel drunk. Worse than when we started. I'm totally confused. I can't remember anything at all.
Tell me, Joe, honestly, did I do it? Joe, I didn't mean to. I swear on my soul and honor. Tell me how it happened, Joe. Oh, it's terrible. He's so young."
"You two was fighting, and he hit you with the headstone and you fell. Then you got up and grabbed the knife and stabbed him, just as he hit you again. You've been lying here as if you were dead until now."
"Oh, I didn't know what I was doing. I wish I could die now if I did that. It was all because of the whiskey and the excitement, I think. I've never used a weapon in my life before, Joe. I've fought, but never with weapons. Everyone knows that.
Joe, don't say anything! Please don't say anything, Joe. Be a good mate. I always liked you, Joe, and stood up for you, too. Don't you remember? You won't tell, will you, Joe?"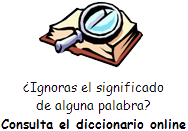 The poor man fell on his knees before the murderer, and put his hands together.
"No, you've always been fair and honest with me, Muff Potter, and I won't tell on you. Don't worry, that's the least I can do."
"Oh, Joe, you're an angel. I'll bless you for this as long as I live." And Potter began to cry.
"Hey, come on, that's enough of that. This isn't the time for crying. You go that way and I'll go this way. Move, now, and don't leave any footprints behind you."
Potter walked quickly away and then started to run. The Indian watched him go. He said to himself, "If he's as confused and as drunk as he seemed, he won't think about the knife until he's so far away that he'll be afraid to come back for it by himself. Chickenshit!"
Two or three minutes later the murdered man, the blanketed corpse, the empty coffin, and the open grave were only looked upon by the moon. The stillness was complete again, too.
...
to be continued!
* The text has been adapted from the Adventures of Tom Sawyer
by Mark Twain



Download the original book for free


*Consulta un PDF con la información y resumen de 100 libros en inglés
que puedes descargar en 1 único archivo.