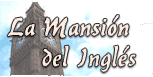 · NOTICIAS Y NOVEDADES DE NUESTRA WEB (http://www.mansioningles.com)
- Ofrecemos a partir de este nuevo año dos
PACKS AHORRO
promocionales.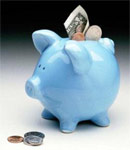 Compuesto por: *Curso Multimedia + *Curso de Inglés en Audio + *Inglés Práctico
*con un importe de 49 euros y que supone un ahorro de 23 euros sobre su precio por separado.

Compuesto por: *Curso Multimedia + *Curso First Certificate + *Curso Inglés de Negocios + *50 Listenings + *200 e-Books
*con un importe de 75 euros y que supone un ahorro de 45 euros sobre su precio por separado.
*Todos los packs se remiten sin gastos de envío e incluyen como regalo un CD con 100 programas de utilidad para el aprendizaje del inglés.

· PRACTICA INGLÉS EN TU NIVEL. Nuevos ejercicios cada mes. BABIES
Si necesitas reforzar tu inglés, recuerda que en MANSIONINGLES dispones de un completo Curso de Inglés Multimedia Gratuito con varios niveles. ¿Quieres conocer cual es tu nivel actual? Realiza nuestra prueba de nivel y saldrás de dudas en solo unos minutos.


What are these words connected to babies? Choose the correct word.
¿Qué son las siguientes palabras relacionada con los bebés?
Elige la palabra correcta para cada imagen.


a) sames
b) twins
c) identicals
a) dummy
b) nappy
c) pushchair
a) dummy
b) nappy
c) pushchair
a) dummy
b) nappy
c) pushchair
a) prams
b) highchairs
c) toys


Choose the best word to complete the following sentences. Then choose the correct answer for each question.

1. My neighbour's just a baby and she about 4 or 5 packets of nappies each week.
2. A is the part of a mother's breast from where the baby drinks milk.
3. A is the name for a small portable toilet for a young child to learn how to use the toilet.
4. My baby loves playing with her cousin.
5. A is a small area with four walls around it so that the baby has a space to play safely, but cannot get out to the rest of the room.
6. Babies often sleep in a which is a small bed for babies.


Choose the word which describes the baby animal in the following examples.

1. A baby dog is called a
2. A baby deer is called a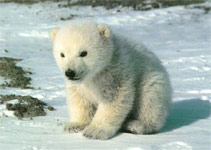 3. A baby horse is called a
4. A baby cat is called a
5. A baby cow is called a
6. A baby sheep is called a
7. A baby goose is called a
8. A baby kangaroo is called a
9. A baby bear is called a
10.A baby goat is called a

· APRENDE UN POCO MÁS.
In basic English usage, a baby is defined as a human child at the youngest stage of life, specifically before they can walk and generally before the age of one.

1. an infant or very young child.
2. a newborn or very young animal.
3. the youngest member of a family, group, etc.
4. an immature or childish person.
5. Informal.
a. Sometimes Disparaging and Offensive.a girl or woman, esp. an attractive one.
b. a person of whom one is deeply fond; sweetheart.
c. (sometimes cap.) an affectionate or familiar address (sometimes offensive when used to strangers, casual acquaintances, subordinates, etc., esp. by a male to a female).
d. a man or boy; chap; fellow: He's a tough baby to have to deal with.
e. an invention, creation, project, or the like that requires one's special attention or expertise or of which one is especially proud.
f. an object; thing: Is that car there your baby?

—adj.
1. of or suitable for a baby: baby clothes.
2. of or like a baby; infantile: baby skin.
3. small; comparatively little: a baby car.
4. treating babies: a baby doctor.
More Baby Vocabulary

babies bottle - el biberón
baby carrier - el porta bebés
baby talk - el lenguaje de bebé
baby walker - el tacataca
bib - el babero
blocks - los bloques
buggy - el cochecito de niño
car seat - la silla de carro
cot - la cuna
doll - la muñeca
dummy - el chupete (en el inglés americano = pacifier)
highchair - la silla alta para niños
nappy - el pañal (en el inglés americano = diaper)
playpen - el corral de juego
potty - la escupidera
puzzle - el rompecabezas
rattle - el sonajero
rocker - la cuna mecedora
spit - la baba
swing - el columpio
teddy bear - el oso de peluche
toy box - el juguetero
toys - los juguetes
wet wipes - los paños húmedos

· LLÉVANOS CONTIGO
- En Nuestra web encontrarás como siempre nuestro Curso de Inglés Multimedia Gratuito con varios niveles para que puedas avanzar a tu ritmo así como otras secciones que te ayudarán a mantener y mejorar tu inglés. También te ofrecemos otras posibilidades para que tengas siempre contigo todo lo que necesites.

· EXCLUSIVO EN NUESTRO CUADERNO. Cada mes nuevo material.
Este mes un programa para niños de todas las edades. Aprende con tus hijos 700 palabras de las más comunes en inglés. El programa incorpora además otras actividades matemáticas y diversas utilidades.
La Mansión del Inglés C.B. http://www.mansioningles.com