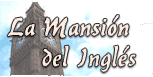 · NOVEDADES EN NUESTRA WEB (http://www.mansioningles.com)
- Nuevas lecciones en nuestro CURSO MULTIMEDIA DE ESPAÑOL PARA EXTRANJEROS. Publicamos la lección 4 los próximos días.

· PRACTICA INGLÉS EN TU NIVEL. Nuevos ejercicios cada mes. WORK
Si necesitas reforzar tu inglés, recuerda que en MANSIONINGLES dispones de un completo Curso de Inglés Multimedia Gratuito con varios niveles. ¿Quieres conocer cual es tu nivel actual? Realiza nuestra prueba de nivel y saldrás de dudas en solo unos minutos.


What are these jobs? - ¿Qué son los siguientes empleos?
Elige la frase correcta para cada imagen.


a) secretary
b) nurse
c) policeman
a) lawyer
b) soldier
c) butcher
a) baker
b) builder
c) businessman
a) surgeon
b) nurse
c) secretary
a) postman
b) policeman
c) politician


Choose the best word for each sentence.

1. If you're late for work every day, you'll probably get the
2. Juanito lives outside the city and he travels into the city centre to work everyday. He's .
3. Documents, diplomas, certificates etc. which show that you can do a particular job are your .
4. If you ask your boss to pay you more money, you are asking for a in salary.
5. When you advance in your job to a better and higher position, you get a .


Choose the best word or phrase to complete each sentence.

1. Products are made and manufactured in

a) fabrics
b) factories
c) enterprises
d) outsourcing

2. If you want to protest about your work conditions you could go

a) on protest
b) on application
c) redundant
d) on strike

3. You begin your career when you

a) start studying at university
b) start working in a profession or occupation
c) sign on for unemployment benefit.
d) choose to study a particular subject.

4. If you are on the dole you are

a) promoted to a better position in a company
b) unemployed
c) a member of a trade union
d) not being paid a legal salary

5. The additional benefits you receive apart from your salary (travelling expenses, meals, company car etc.) are your

a) perks
b) subsidiaries
c) bribes
d) retirement packages

· APRENDE UN POCO MÁS.

Job is a countable noun Ej. I've got a good job developing computer software.
Work is a verb and an uncountable noun. Ej. I've got a lot of work to do this week.
Career can be a false friend for Spanish speakers. You begin your career after University or college.

Examples:

1. I'm thinking of a career in law if I get my degree.
2. When I was forty I changed my career and became a journalist.

All professions have an indefinite article (a or an). For example: a nurse, a plumber, an electrician, an accountant.

El verbo ganar

En ingles hay diferentes verbos con el significado de ganar, y se pueden confundir con facilidad.

To win (money, a competition, a prize, an award, the lottery, a game, a match)
To earn (money, a salary, respect, a living)
To deserve (a break from work, a nice holiday, a good rest)
To save (time)
To beat (another team, a person)

· LLÉVANOS CONTIGO
- En Nuestra web encontrarás como siempre nuestro Curso de Inglés Multimedia Gratuito con varios niveles para que puedas avanzar a tu ritmo así como otras secciones que te ayudarán a mantener y mejorar tu inglés. También te ofrecemos otras posibilidades para que tengas siempre contigo todo lo que necesites.

· EXCLUSIVO EN NUESTRO CUADERNO. Cada mes nuevo material.
Descarga El Gran Gatsby. Un audiobook en inglés con el que además de poder leer el texto escucharás la pronunciación y podrás seleccionar la traducción de las frases a distintos idiomas (entre los que se encuentra el español).
La Mansión del Inglés C.B. http://www.mansioningles.com