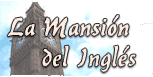 · NOVEDADES EN NUESTRA WEB (http://www.mansioningles.com)
- En los próximos días se publicarán actualizaciones a la sección de Listening. Se encontrarán nuevos diálogos divididos en 3 niveles de dificultad (básico, intermedio y avanzado).

· PRACTICA INGLÉS EN TU NIVEL. Nuevos ejercicios cada mes. ANIMALS
Si necesitas reforzar tu inglés, recuerda que en MANSIONINGLES dispones de un completo Curso de Inglés Multimedia Gratuito con varios niveles. ¿Quieres conocer cual es tu nivel actual? Realiza nuestra prueba de nivel y saldrás de dudas en solo unos minutos.


What are these animals? - ¿Qué son los siguientes animales?
Elige la frase correcta para cada imagen.

a) fish
b) sheep
c) monkey
a) dog
b) bird
c) cow
a) cow
b) sheep
c) pig
a) rabbit
b) monkey
c) cow
a) mouse
b) monkey
c) horse


Choose the animal which completes the idiom.

1. He works so slowly. Everything takes him so long. If you want him to do the work, you'll be waiting until the come home.
2. The holiday was fantastic! We had a of a time.
3. My sister took drugs, travelled the world for five years and nearly became an alcoholic. She really was the black of the family.
4. I thought my mum could keep a secret, but as soon as the family were together she told everyone and let the out of the bag.
5. He thinks he's the bollocks, but nobody really likes him.


Choose the best word to complete each sentence
galloped / hopped / prowled / slithered / swooped

1. The snake under a rock.
2. The horse along the beach.
3. The frog on to another stone.
4. The lion around our campsite again last night.
5. The seagulls down from the sky.

· APRENDE UN POCO MÁS.
Animal sounds

Maybe you know that a dog barks. (in Spanish the bark of a dog is "wow wow", but English it's "woof woof"!)

Did you know that:

A cat meows
A bee buzzes
A bird twitters
A duck quacks
A frog croaks
A hen clucks
A horse neighs
A lion roars
A pig grunts
A snake hisses
An owl hoots
And a sheep bleats (Note: 'sheep' es la forma singular y plural. One sheep, two sheep, some sheep, a sheep)

Parts of the Body

Human – hair bird – feather cat – fur dog – hair

Human – nose horse – nose pig – snout elephant – trunk

Human – mouth bird – beak

Human – foot/feet cow – hoof/hooves cat – paws pig – trotters

Human – teeth snake - fangs

· LLÉVANOS CONTIGO
- En Nuestra web encontrarás como siempre nuestro Curso de Inglés Multimedia Gratuito con varios niveles para que puedas avanzar a tu ritmo así como otras secciones que te ayudarán a mantener y mejorar tu inglés. También te ofrecemos otras posibilidades para que tengas siempre contigo todo lo que necesites.

· EXCLUSIVO EN NUESTRO CUADERNO. Cada mes nuevo material.
Un potente Thesaurus en inglés que incluye sobre 2.500.000 sinónimos de gran utilidad para escribir, hablar o aprender inglés.
La Mansión del Inglés C.B. http://www.mansioningles.com