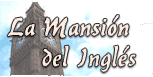 · NOVEDADES EN NUESTRA WEB (http://www.mansioningles.com)
- Durante el presente mes de enero se va a remodelar la sección de Listening. Ello supondrá la sustitución de algunos de los actuales e inclusión de otros nuevos. Los mismos serán divididos en 3 niveles de dificultad (básico, intermedio y avanzado).

· PRACTICA INGLÉS EN TU NIVEL. Nuevos ejercicios cada mes. ROPA
Si necesitas reforzar tu inglés, recuerda que en MANSIONINGLES dispones de un completo Curso de Inglés Multimedia Gratuito con varios niveles. ¿Quieres conocer cual es tu nivel actual? Realiza nuestra prueba de nivel y saldrás de dudas en solo unos minutos.


What are these clothes? - ¿Qué es la siguiente ropa?
Elige la frase correcta para cada imagen.

a) socks
b) trousers
c) shoes
a) skirt
b) dress
c) shirt
a) shoes
b) hat
c) jacket
a) shirt
b) skirt
c) shoes
a) trousers
b) suit
c) dress


Choose the best word for each sentence.

1. In summer, people usually wear shirts with short .
2. I have definitely put on weight. These jeans are really .
3. Before I buy this suit, I'd like to .
4. If something is not the correct size, you say it doesn't .
5. If you are doing sport, it's a good idea to wear a .


Match the clothes idioms with their meanings.

1. If you hear the expression 'keep your shirt on', it means…

2. If you have 'ants in your pants', it means…

3. The person who 'wears the trousers' in a family or a relationship

4. Doing something 'at the drop of a hat' means…

5. If you are 'dressed to kill', you…


· APRENDE UN POCO MÁS.
- To put your clothes on/to get dressed = vestirse
- To take your clothes off = desnudarse

- Ropa blanca = household linen
- Ropa de cama = bed linen
- Ropa interior = underwear
- Haber ropa tendida (en sentido figurado, "habla bajo, que hay ropa tendida") = keep your voice down, the walls have ears!

La siguiente son prendas de vestir que tienen forma plural porque consistan de dos partes unidas.

Jeans = vaqueros
Panties/knickers = bragas
Pants/underpants (UK) / shorts (US) = calzoncillos
Pijamas = pijama
Shorts = pantalones cortos
Tights = pantis, leotardos
Trousers (uk) / pants (US) = pantalones

Para poder contar estos objetos se antepone "a pair of"

A pair of jeans = unos vaqueros
Two pairs of socks = dos pares de calcetines
A pair of shorts = unos pantalones cortos

Las palabras que designan objetos compuestos por dos elementos (como tijeras, pantalones, bragas etc.) llevan el verbo en plural:

My jeans are very tight. - Los vaqueros me están muy justos.

Cuando nos referimos a más de uno, utilizamos la palabra "pair":

I've got two pairs of black shoes. - Tengo dos pares de zapatos negros.

· LLÉVANOS CONTIGO
- En Nuestra web encontrarás como siempre nuestro Curso de Inglés Multimedia Gratuito con varios niveles para que puedas avanzar a tu ritmo así como otras secciones que te ayudarán a mantener y mejorar tu inglés. También te ofrecemos otras posibilidades para que tengas siempre contigo todo lo que necesites.

· EXCLUSIVO EN NUESTRO CUADERNO. Cada mes nuevo material.
Este mes, una agenda personal para que puedas planificar tus tareas a lo largo del año de una manera organizada. Puedes incluir notas de texto, imágenes etc. y manejar tus contactos. Su uso es muy simple y con un atractivo interface, ofrece no obstante características avanzadas como encriptación e importación y exportación de datos a Outlook.
La Mansión del Inglés C.B. http://www.mansioningles.com