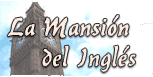 · NOVEDADES EN NUESTRA WEB (http://www.mansioningles.com)
- Actualización de la sección de Gramática.

· PRACTICA INGLÉS EN TU NIVEL. Nuevos ejercicios cada mes. PEOPLE
Si necesitas reforzar tu inglés, recuerda que en MANSIONINGLES dispones de un completo Curso de Inglés Multimedia Gratuito con varios niveles. ¿Quieres conocer cual es tu nivel actual? Realiza nuestra prueba de nivel y saldrás de dudas en solo unos minutos.


What are these people? - ¿Qué son las siguientes personas?
Elige la palabra correcta para cada imagen.


a) Indian
b) Bride
c) Cowboy
a) Ancient
b) Teenager
c) Pensioner
a) Groom
b) Bride
c) Husband
a) Babies
b) Children
c) Teenagers
a) Boy
b) Couple
c) Teenager


Choose the correct male or female equivalent for the following words.

1. king (rey) –
2. barman (camarero) –
3. monk (monje) –
4. widow (viuda) -
5. nephew (sobrino) –
6. hero (héroe) -
7. host (huésped) –
8. headmaster (director de un colegio) –


Choose the correct word or expression for the following colloquial descriptions of people.

1. A person who is too inquisitive and likes to know other people's business is

a) a nosey parker
b) a killjoy
c) a scatterbrain

2. Someone who can't stop talking is

a) a scatterbrain
b) a highbrow
c) a chatterbox

3. A person who is not very active or energetic is

a) a lazybones
b) a bookworm
c) killjoy

4. The word for someone who is confused and forgetful is

a) a high flier
b) a scatterbrain
c) a highbrow

5. Someone who seems to enjoy preventing others from enjoying themselves is

a) a workaholic
b) a killjoy
c) a slowcoach

· APRENDE UN POCO MÁS.
People is a plural noun. You use a plural form of a verb after it. "People" is most commonly used to refer to a particular group of men and women.
- Tourists are, in the main, sympathetic people.
"People" can also be used to refer to a group of men, women and children.
- People were rounded up and transported thousands of miles away to Siberia.
You often use people to refer to all the men, women and children of a particular country or race.
- ... the freeing of South Africa's black people.
When you are referring to the men, women and children of several countries or races, you can use the plural form "peoples".
- The Russians, Lithuanians, Estonians and other peoples of our country have all made a sizeable contribution to the development of European civilizacion.
People can also be used to say that something is generally done.
- People don't talk about all the smokers who never even reach retirement.
Person is a count noun. A person is an individual man, woman or child.
- Good acts are whatever a good person does.
The usual plural of person is people, but in formal English persons is sometimes used.

· LLÉVANOS CONTIGO
- En Nuestra web encontrarás como siempre nuestro Curso de Inglés Multimedia Gratuito con varios niveles para que puedas avanzar a tu ritmo así como otras secciones que te ayudarán a mantener y mejorar tu inglés. También te ofrecemos otras posibilidades para que tengas siempre contigo todo lo que necesites.

· EXCLUSIVO EN NUESTRO CUADERNO. Cada mes nuevo material.
Este mes un programa para acelerar la lectura en inglés. El programa irá mostrando a velocidad variable textos y frases de forma que permita evolucionar progresivamente en la rapidez en la de lectura de textos en inglés.
La Mansión del Inglés C.B. http://www.mansioningles.com