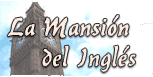 · NOVEDADES EN NUESTRA WEB (http://www.mansioningles.com)

· PRACTICA INGLÉS EN TU NIVEL. Nuevos ejercicios cada mes. MONEY
Recuerda que en MANSIONINGLES dispones de un completo Curso de Inglés Multimedia Gratuito con varios niveles. ¿Quieres conocer cual es tu nivel actual? Realiza nuestra prueba de nivel y saldrás de dudas en solo unos minutos.


What do these pictures represent?
¿Qué representan estas imágenes? - (Consulta las respuestas correctas al final de la página)

a) traveller's cheques
b) bank notes
c) credit cards
a) purse
b) wallet
c) bag
a) a bank manager
b) a Buddhist monk
c) Superman
a) a poor man
b) a sick man
c) a rich man
a) a nurse
b) a plumber
c) an accountant


Choose the best word for each sentence. Check your answers below.

1. I'm a social worker, so I don't very much money.
2. We're buying a house so we need to money from the bank. This means we have to pay interest on the .
3. The machine outside a bank which gives you money is called a . In North America It's called .
4. If you have some extra cash, you can it on the stock exchange.
5. Don't your money on whisky, drugs and wild women, it in the bank instead.


Choose one word for each space from the following list. Check your answers at the bottom of the page.

hire purchase / mortgage / standing order / broke / currency / instalments / statement
1. I'm afraid I have no money at all this month. I'm completely .
2. The bank sends me a detailed every month.
3. My bank pays my bills automatically by . It saves me having to remember every month.
4. I finally managed to get a to buy a house. I'll be paying it back for the next twenty years.
5. We couldn't really afford the new car so we got it on and we pay monthly .
6. You can change your at any bank or large hotel.

· APRENDE UN POCO MÁS.
Money es un sustantivo incontable que se traduce por 'dinero'.
Un billete bancario se llama 'note' (no confundir con los billetes de transporte que se denominan 'tickets').
La billetera o cartera donde guardamos el dinero se llama 'wallet' o también 'purse' cuando se trata de un monedero femenino.
Una moneda se traduce por 'coin' en cambio, cuando nos referimos a la unidad monetaria de un país el término apropiado es 'currency'.
Necesito monedas para llamar por telefono. - I need some coins to make a phone call.
USA es un país con una moneda fuerte. - USA is a country with a strong currency.

· LLÉVANOS CONTIGO
- En Nuestra web encontrarás como siempre nuestro Curso de Inglés Multimedia Gratuito con varios niveles para que puedas avanzar a tu ritmo así como otras secciones que te ayudarán a mantener y mejorar tu inglés. También te ofrecemos otras posibilidades para que tengas siempre contigo todo lo que necesites.

*Curso Multimedia

*Curso First Certificate

*Curso Inglés de Negocios

*Inglés Práctico

*50 Listenings

*200 e-Books
... más información...

· EXCLUSIVO PARA SUSCRIPTORES DE NUESTRO CUADERNO. Cada mes nuevo material exclusivo
Descarga 1 nuevo programa. Realiza tus propias Flash Cards con Cuecard. Te servirá como apoyo para reforzar tus conocimientos sobre cualquier tema que quieras aprender. Puedes integrar imágenes y sonidos y permite imprimir.
· SOLUCIONES
Answers - Nivel Básico
1. c) credit cards
2. b) wallet
3. a) a bank manager
4. c) a rich man
5. c) an accountant

Answers - Nivel Intermedio
1. earn
2. borrow/loan
3. cash point/ATM
4. invest
5. waste/save

Answers - Nivel Avanzado
1. broke
2. statement
3. standing order
4. mortgage
5. hire purchase / instalments
6. currency
La Mansión del Inglés C.B. http://www.mansioningles.com