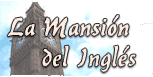 · NOVEDADES EN NUESTRA WEB (http://www.mansioningles.com)
- El verano ya llegó y con él la necesidad de viajar y cambiar de aires, por conveniencia o simplemente por placer. ¿Has pensado viajar al Reino Unido este verano? ¿Te interesaría conocer las normas de entrada al país, datos de interés sobre transporte, alojamiento, trabajo, estudios o asistencia médica? Consulta nuestra completa Guía de Viaje.

· PRACTICA INGLÉS EN TU NIVEL. Nuevos ejercicios cada mes.
Recuerda que en MANSIONINGLES dispones de un completo Curso de Inglés Multimedia Gratuito con varios niveles. ¿Quieres conocer cual es tu nivel actual? Realiza nuestra prueba de nivel y saldrás de dudas en solo unos minutos.

What are these holiday activities?
¿Qué actividades vacacionales son? - (Consulta las respuestas correctas al final de la página)

a) sunbathing
b) swimming
c) sightseeing
a) climbing
b) trekking
c) camping
a) doing a photo
b) taking a photo
c) making a photo
a) seeing tv
b) looking tv
c) watching tv
a) signing on
b) checking in
c) filling out

True or False? Decide if the following statements are true or false. Check your answers below.

1. A crowded beach is full of people.
2. If you go on holiday during peak season, the hotels are empty, the beaches are deserted and the flights are cheaper.
3. If you go abroad on your holiday, it means you travel outside your country.
4. If you book half board accommodation in a hotel or guest house, you get a small room and a single bed.
5. It is incorrect English to say I went on a travel.

Read the following holiday collocations and find one in each group which is NOT a common collocation in English. Check your answers below.

1. breathtaking views breathtaking alleys breathtaking coastline breathtaking countryside
2. crumbling ruins crumbling cliffs crumbling rocks crumbling meadows
3. rain-soaked streams rain-soaked vegetation rain-soaked forests rain-soaked meadows
4. sandy coastline sandy beaches sandy cliffs sandy views
5. abandoned villages abandoned horizons abandoned slopesabandoned streets

· APRENDE CON TU PC. Nuevas ideas cada mes.
- Escuchar canciones en inglés es una forma de aprender y mejorar la pronunciación de una manera entretenida. Escucha música online en tu PC, la música más actual y el estilo que más te guste mientras trabajas, estudias o simplemente como diversión.

· LLÉVANOS CONTIGO
- En Nuestra web encontrarás como siempre nuestro Curso de Inglés Multimedia Gratuito con varios niveles para que puedas avanzar a tu ritmo así como otras secciones que te ayudarán a mantener y mejorar tu inglés. También te ofrecemos otras posibilidades para que tengas siempre contigo todo lo que necesites.

*Curso Multimedia

*Curso First Certificate

*Curso Inglés de Negocios

*Inglés Práctico

*50 Listenings

*200 e-Books
... más información...

· EXCLUSIVO PARA SUSCRIPTORES DE NUESTRO CUADERNO. Cada mes nuevo material exclusivo
Este mes descarga 1 programa gratuito que te permitirá comunicarte en distintas lenguas traduciendo automáticamente tus frases a otros idiomas. Podrás chatear con tus amigos de ICQ, AIM, MSN Messenger, Yahoo! aunque no hables su idioma.
· SOLUCIONES
Answers - Nivel Básico
1. a) sunbathing
2. c) camping
3. b) taking a photo
4. c) watching TV
5. b) checking in

Answers - Nivel Intermedio
1. True
2. False (Peak season is the busiest, and usually most expensive, time to go on holiday)
3. True
4. False (Half board means breakfast and either lunch or dinner)
5. True

Answers - Nivel Avanzado
1. breathtaking alleys
2. crumbling meadows
3. rain-soaked streams
4. sandy views
5. abandoned horizons
La Mansión del Inglés C.B. http://www.mansioningles.com