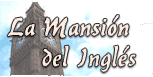 · NOVEDADES EN NUESTRA WEB (http://www.mansioningles.com)
- Nuestro Curso Multimedia de Español para extranjeros cuenta ya con varias lecciones publicadas y seguimos ampliando su contenido. Si el español no es tu primera lengua o si conoces a alguien con interés en aprender español nuestro curso gratuito puede resultarte útil.

· PRACTICA INGLÉS EN TU NIVEL. Nuevos ejercicios cada mes. DRINK
Si necesitas reforzar tu inglés, recuerda que en MANSIONINGLES dispones de un completo Curso de Inglés Multimedia Gratuito con varios niveles. ¿Quieres conocer cual es tu nivel actual? Realiza nuestra prueba de nivel y saldrás de dudas en solo unos minutos.


What are these drinks? - ¿Qué son éstas bebidas?
Elige la frase correcta para cada reloj. (Consulta las respuestas correctas al final de la página)

a) a bear
b) a beer
c) a bore
a) milkshake
b) tea
c) coffee
a) wine
b) champagne
c) mineral water
a) pear juice
b) apple juice
c) orange juice
a) brandy
b) whisky
c) gin


Choose the best word for each sentence. Check your answers below.

1. When you drink too much alcohol you wake up the following morning with a .
2. Visiting several pubs one after the other and drinking in all of them is called a .
3. If you buy all of your friends a drink, it's called "getting a ".
4. When you touch glasses with someone else, say in English. This means '¡Salud!'
5. An informal word for alcohol in English is .


Make sentences by connecting each person on with the correct phrase. Check your answers at the bottom of the page.

1. A teetotaller
2. A social drinker
3. A brewer
4. A heavy drinker
5. A drunkard

· APRENDE UN POCO MÁS.
- Además del significado de 'beber' como verbo (to drink) usamos 'drink' para referirnos a una bebida alcohólica
- To have a drink = beber, tomar una copa
- To take to drink = darse a la bebida
- Let's go for a drink = Vamos a tomar algo.
- Soft drink = Refresco
- A drink of water = Un trago de agua

· LLÉVANOS CONTIGO
- En Nuestra web encontrarás como siempre nuestro Curso de Inglés Multimedia Gratuito con varios niveles para que puedas avanzar a tu ritmo así como otras secciones que te ayudarán a mantener y mejorar tu inglés. También te ofrecemos otras posibilidades para que tengas siempre contigo todo lo que necesites.

*Curso Multimedia

*Curso First Certificate

*Curso Inglés de Negocios

*Inglés Práctico

*50 Listenings

*200 e-Books
... más información...

· EXCLUSIVO EN NUESTRO CUADERNO. Cada mes nuevo material.
Descarga una revista navideña en inglés en PDF que podrás leer o directamente imprimir. Incluye numerosos artículos ilustrados, recetas, decoración, ideas para estas fiestas y actividades navideñas para realizar con la familia.
· SOLUCIONES
Answers - Nivel Básico
1. b) a beer
2. c) coffee
3. a) wine
4. c) orange juice
5. a) brandy

Answers - Nivel Intermedio
1. hangover (resaca)
2. pub crawl
3. round
4. cheers
5. booze
Answers - Nivel Avanzado
1. A teetotaller never drinks alcohol.
2. A social drinker only drinks in other people's company (at parties, for example).
3. A brewer produces beer in large quantities.
4. A heavy drinker drinks a lot
5. A drunkard is often drunk.
La Mansión del Inglés C.B. http://www.mansioningles.com